I got Dumbo in exchange for an honest review all opinions are my own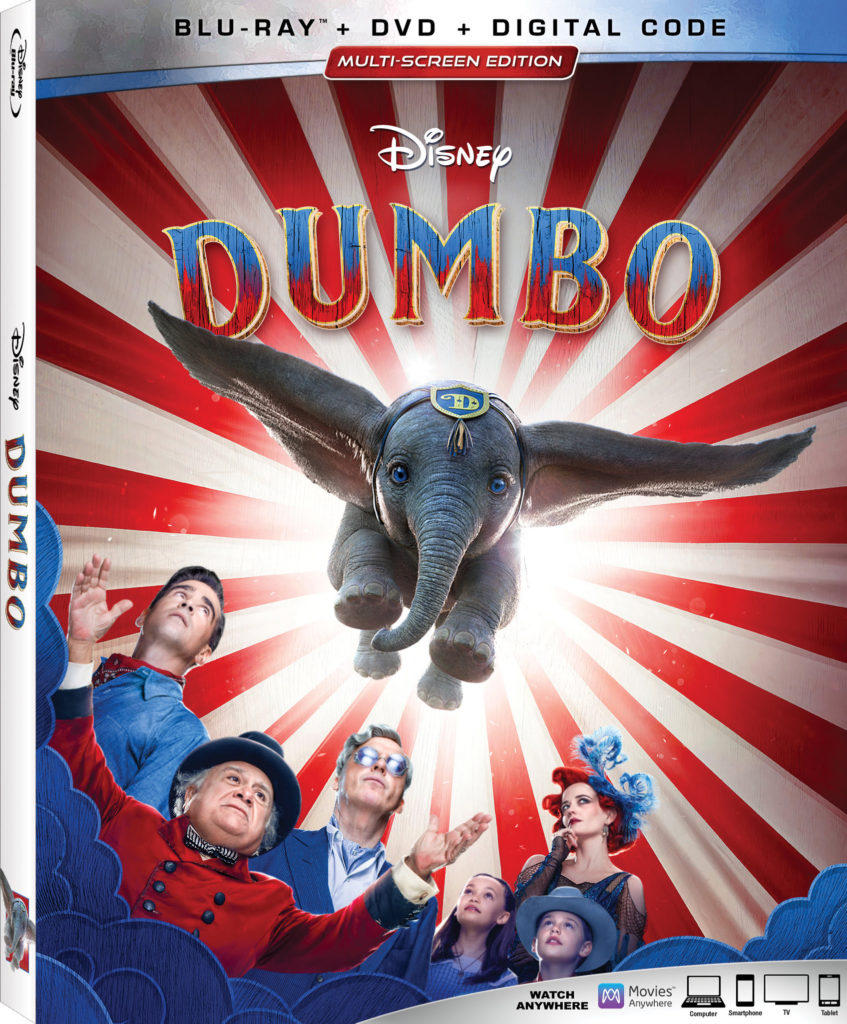 I have to be honest with all the live action Disney movies coming out I did not know how I felt about it.  I have loved the cartoons forever and just could not see how they would make them as good.  I decided since I do love Disney, I would have to give them a try. 
  I of course know the story of Dumbo it has been one of my favorites for years.  I do like that this has a little difference from the cartoon. 
  After coming home from war injured his whole world has changed.  His wife has passed away the Circus he works for and loves is no longer what it used to be and his animals are gone.  Then he meets the new elephant who is about to have a baby.
  When the baby is born, they have a surprise his ears are really big.  Like our cartoon they start to learn after trial and error that this is the most special elephant of all time.
  Now like I said I did not know I would feel about the live action.  Then I saw Dumbo and I was hooked.  I want to cuddle this little guy forever.  The live animals and people made this so much better.  I really got invested in their life.
  When I was younger I always felt for Dumbo and his mom, now that I am older this really hit me a lot harder.  I found me self in tears at some points and up on my feet cheering at other points.  I just wanted them to be back together again.
  I have to say I really connected to Jumbo Dumbo's mom.  Having a special needs child, I am very protective and I would have been the same way she was.  No one hurts my baby's feelings.
  I truly loved the new Dumbo and am so excited I have it a try
Need a cute snack while watching with the family make sure to check out Dumbo With Themed Animal Crackers
Bonus features include*:
BLU-RAY & DIGITAL HD:
CIRCUS SPECTACULARS: 

Dumbo

's cast share their experience of making the film—and get to the heart of a story about family and believing in yourself.
THE ELEPHANT IN THE ROOM: Explore how one of Disney's most lovable characters went from an animated classic to a stunning live-action retelling.
BUILT TO AMAZE: Get a closer look at the film's production and costume design.
DELETED SCENES: A compelling collection of scenes that almost made the final film.

Roustabout Rufus
Pachyderm Plans
The Other Medici Brother
Monkey Business
A Star Is Born
Where's 

Dumbo

Elephant Heist
A Seat at the Show

EASTER EGGS ON PARADE: Discover the hidden and not-so-hidden nods to the animated 

Dumbo

 in this narrated tribute to the Disney classic.
CLOWNING AROUND: Laugh along with the cast in a collection of big-top bloopers and goofs from the set.
"BABY MINE": Visual video performed by Arcade Fire
DIGITAL EXCLUSIVE:
DREAMLAND – ANATOMY OF A SCENE: From Final Script to Final Scene: The filmmakers and cast talk a lot about the feeling of "grand intimacy" in the film.  Step right up as they bring the Dreamland parade to life, accomplishing the rare marriage of a massive spectacle combined with an emotional tenderness.