We got the chance to check out Lego land when we went to California and we had a blast.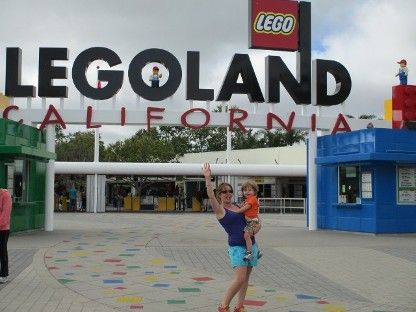 I am always looking for great things to do with baby boy for a fun time when we are traveling. So of course we had to check out Lego Land California.   We had so much fun.  This was not only a fun trip for my little guy who is 2 but for the rest of us also.   I was very excited that a lot of their activities and rides baby boy could go on. They had such a great time here, there is so much to see and do by the time we left at 5pm he slept until the next morning he was so worn out.
Every time we turned another corner they had a new ride or new Lego figure that baby boy loved.  They also had a great play area for your little ones to run around slide and play.  My nephew and baby boy could have just stayed there all day long, but of course we had way too much to see.  They had a water area for your little ones to run around in.  It was not too hot when we went so we keep the little ones out of it but next time we will make sure to hit it.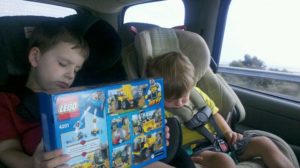 I could not believe when we went to lunch, Not only was the food affordable but they had a great selection for you and your little ones.  To feed all 4 of us it cost less than $45.00.  That was a bargain.  The little ones got the kids meals which came with their choice of hotdog, or chicken tenders, a bag of chips, a piece of fruit and a drink,  and for $1 more we could upgrade them to the collectors cups,  (which of course we had to do).
The Lego figures you will see when you are here are amazing they are huge and all made of Lego's.  To see these alone are worth going.  They have a great boat ride which I suggest to everyone it takes you around some of the most magnificent Lego displays you will ever see.  Baby boy thought this was the best thing ever he wanted to keep on going when it stopped.
Lego land is a great Place not only for kids of all ages but also for the adults.  If you are planning a trip to California or you live their this is a must go for everyone.  When you are their do not forget to go to the shop I was totally amazed at all the different Lego set they had.  We even found a few that we had never seen before.  If you are a fan of the min charter Lego's and you have a ton of doubles don't forget to bring them they have trading stands all over the place so you can trade your doubles in for something that you do not have.  My nephew was so excited by this he brought all of his and got many new ones.
I would recommend Lego land to all
To find out more about Lego land head here
To join them on facebook head here
To Tweet with Lego land head here
I would like to note all though I was given this product free to try all opinions are my own I will always be truth-full with you guys. Please see full disclosure below