Getting kids into the kitchen to learn some excellent life skills is tricky. This is home, not school, and that can make motivating them to learn quite hard! But did you know it's not impossible to change that? Sure, you already love cooking, but the kids are totally indifferent to it – they just love getting to eat what you lay on the table afterwards! But even for the most stubborn of children, it's actually completely possible to get them to love cooking as much as you do. Here's how to encourage their passion for food.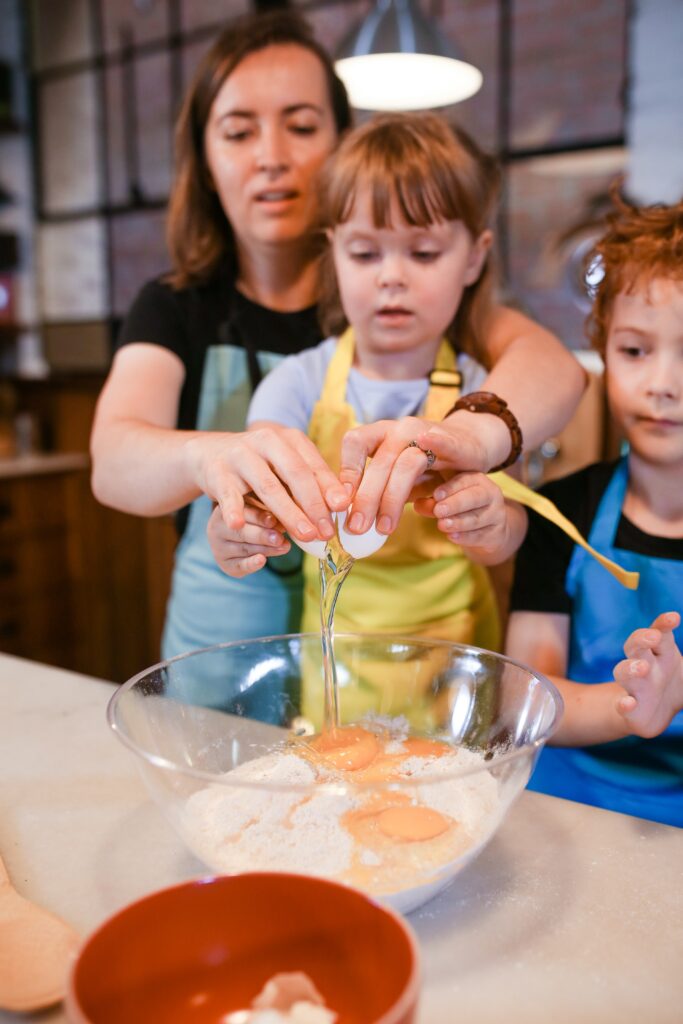 There are No Mistakes in the Kitchen!
Kids love to learn, but they can often be put off by being told they've done something wrong. But in the kitchen, there are no mistakes! It's just learning how not to do something, and creating something much more tasty next time you try. So make sure you're encouraging your kids with this in mind. Having a good time while cooking can be done, especially if they make a mess and get their hands all sticky. 
Start with the Sweet Stuff
Kids tend to have a natural sweet tooth, and you can employ this to full effect in the kitchen. Entice them to get involved with a bit of sugar and spice and everything nice; you can save the savory and/or 'healthy' meals until later! So get them working doughnut dough and dusting cake sponges. And if the kids love chocolate, you can learn how to make s'mores with them; go through the process together and show them that eating is not the only fun part – creating is too! 
Buy Cooking Equipment Just for Them
Cooking equipment is immensely satisfying to buy and use as an adult, but for kids, it's just another boring chore they don't want to get involved in. So buy them some items to use that are more colorful and fun! A spatula with cartoons on it, cookie cutters of their favorite TV characters, and knives and forks with their names on – if it's specifically theirs, they'll be inclined to use it a lot more often. 
Make the Cleanup Fun Too
Now you've cooked and eaten, it's time to clean up, a.k.a., the most boring part of the whole process. But you can turn this idea on its head as well and make wiping up and washing up a lot more fun! Turn it into a game of who can create the most bubbles out of the soap, or who can sweep the flour into a pile the fastest. Hand out something like gold cooking stars to the winner and even come up with a small treat for the most stars at the end of the week! 
If your kids don't take part in the cooking of their meals, show them how fun and satisfying the process can be. All you need are a few sweet flavours and some funny and cute equipment to draw them in!