Jaime King Talks Beauty, Parenting and Travel
I love Jamie King so when I got the chance to post her interview I jumped on it.  Such beauty, grace, talent, and strength in one person is just amazing.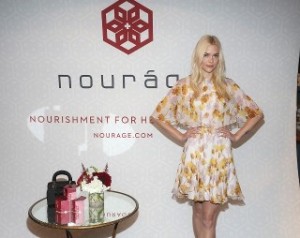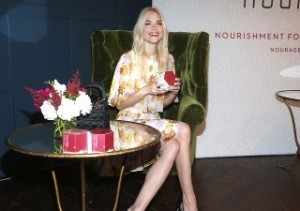 "Jaime King at launch of new formula for Nouráge to benefit Locks of Love"
·         Is health and wellness important to you? If so what do you do on a daily basis to stay healthy? Are there any natural beauty practices that you swear by?
o    Wake up and take Nouráge because it is right by my nightstand
o    Drink a full glass of water because it is the most important thing for your hair and skin and for it to flush all the toxins out of your skin
o    Wash and exfoliate face –using either Le Prairie or La Mer serum on my face, or Alba Botanica or Herbology from London really great organic product
o    Don't wear makeup if I don't have to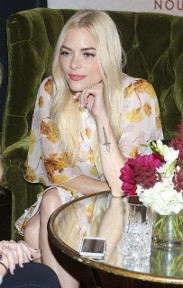 "Jaime King shows off her new tattoo, a dagger in honor of her son, at launch of new formula for Nouráge to benefit Locks of Love"
·         Do you have a special connection to Locks of Love? If so what?
o    It was the perfect collaboration; I have been working with cancer charities forever
o    For me to do this event with Nouráge made perfect sense because I truly believe in the product and also because Locks of Love is donating money for kids
o    So little of the money for research for cancer actually goes towards children, so feel like anything that we can do to help children especially with this disease
o    Every one of us knows someone that has had it
o    It is really a priority for me to be involved in that
·         What are some of your favorite workouts? Why?
o    Mary Helen Bowers Ballet Beautiful because she was 15-minute beauty ballet blasts that you can do if you don't have a lot of time
o    Love to hike and be outdoors
o    Just carrying around my kid for 3 blocks is a workout for 10 days
o    Really believe in finding what you love to do and makes you happy then you won't feel like you have to schlep to the gym and find a machine
o    I really believe that you shouldn't do something that makes you unhappy but it is really important that you are doing something that brings you joy so you don't judge yourself when you don't go to the gym
·         How do you balance work and motherhood?
o    Make my son a priority –I won't go anywhere unless I can travel with him
o    I don't accept any jobs that won't allow my son to be with me
o    Raised in the Midwest with a stay-at-home mom and that's how I intend to raise my child, not to stay at home but if I do work, my son will be raised with his mother and he will come with me
o    I have a babysitter, so we always have someone watching over him when on set; but he is there with me all the time
o    My son gets to be in a very nurturing, creative, exciting environment where he gets to meet new people every day—because I shot until the day before I gave birth
o    He gets to grow up around people who are interesting and fun and that love him and care for him
o    He will experience many incredible things that we are excited about; He will always know that he is loved and nurtured
o    I didn't have a child as an ornament; I had child because that is something that I wanted for my whole life
o    I went through a lot to have a baby; he is my number one priority; blessed if you put the intention out there with what you want in life, I do believe that it can come true and that's how I came to where I am in my life so I do believe the same thing about balancing work and motherhood
·         What's something that would surprise people about you?
o    It is very interesting growing up in Los Angeles and talking to nannies who say that you are just so hands on like it's a bad thing; people aren't use to me being so hands on
o    They're used to seeing moms on the streets that likely leave their babies then come back; If I did that, I would never see my child because I shoot 16 hours a day
•           Besides Hart of Dixie, what's next for you?
o    Getting ready to direct a campaign for Grace and Frame Denim
o    Still working on Hart of Dixie and just wrapped episodes last week
o    Traveling a lot
This was brought to you by Nouráge to benefit Locks of Love