This post may contain affiliate links.  Most products we got free in exchange for an honest review.  All opinions are our own.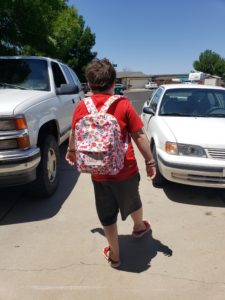 As most of you know we started Homeschooling this year.  This is not something that we went into lightly we knew it was coming the Pandemic just brought it on sooner.  When you start Homeschooling there is a lot to think about one of the main things is what is your states rules and regulations.  Here in Arizona we have to file a notice to home school and have a few subjects we have to teach. We are not doing the normal school year.  We are doing year round with breaks when he needs it.  I love that it gives him freedom on his bad days.
Our Homeschooling will be a little different from most.   Little guy is Autistic and has a learning delay.  Our main goals are not only reading and writing , but we are also working on everyday skills.  I would like to know that when it is my time to go he will be able to help himself with normal activities.
For some making the transition from public school to Homeschool will be the hardest.  This was the easiest for us.  Little guy has anxiety so leaving the big class rooms was a huge relief for him.  Next our learning is going to be based on his interest and fun.  There is no reason why learning can't be fun.  We found a few toys/products to help make learning fun for the both of you. While we love learning with toys, don't worry al we still have workbooks we just like to mix it up and have some fun while learning.
Gravity Bugs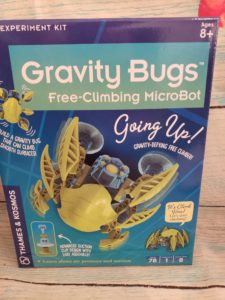 Gravity Bug are a great Stem project.   They are not only easy to build, once they are build its time for a great science lesson.  Learn about physics and gravity.  We can learn together as we go and little guy is excited to learn with something he has built.  Learn about air pressure and suction cups,. This hands-on construction kit brings engineering and physics to life as it demonstrates the power of air pressure at work. An eight-panel, full-color manual guides your model building with step-by-step illustrated instructions.
Magicube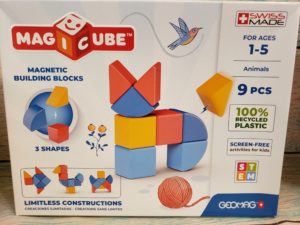 The Magicube are great for not only hand and eye coordination.  They are also great for problem solving.  They have a few different sets you can choose from and with each set you can build anything you want.  You can follow the guide on the back of the box and watch them recreate the pictures.  Then they can use their imagination to build anything.
Crazy AARON'S Hand Sanitizer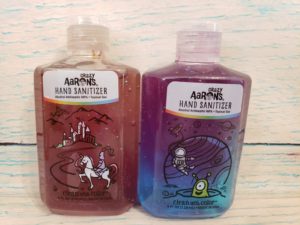 Staying home for school does not mean we don't follow the same cleansing rules as he did in school.  He will still be around kids and people.  During these times it is even more important that he learns sanitizer is going to be a part of everyday life for the rest of his life.  With his sensory issues we even have to make this fun.  Crazy ARRON'S  has made this easy with their new sanitizer.  Made from top-quality ingredients, this fresh gel features layers of colors and shimmering glitter.  Plus, the artistic designs add extra fun and whimsy to the healthy habit. They have a few to choose from all fun and colorful for kids.  Want even better news we have an awesome giveaway going right now to win some awesome Crazy AARON'S .
Crazy AARON'S Thinking Putty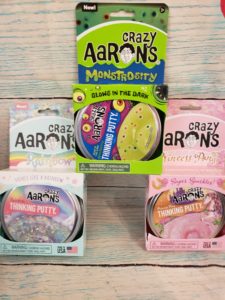 Crazy AARON'S has a wide range of putty.  They are perfect for some fidget time or even for some creative time.  They even have putty you can use a light on and draw on it.  This is a great thinking tool.  I have found that when we are stumped on something we can play for a few minutes and the solution normally come to us.  Sometimes out brain just needs a break.  They even have Party Putty sets, and a putty game.
Magformers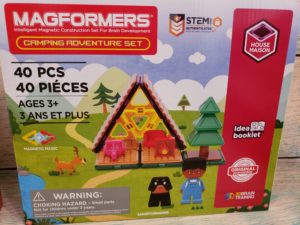 Magformers are not only awesome for hand and eye , but also for imagination.  I love that they have a ton of different sets that all work together.  We use these for not only learning fractions, but also for building things we read about.  He loves when we read a book and then he gets to build the land we just read about.
All About Eevee Book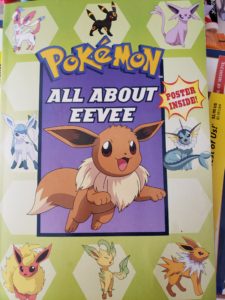 Reading of course is an normal one.  No one says you have to read just the list the school goes by.  Why not make it a little fun. Little guy and I LOVE Pokemon and what better way to learn to read then to buy books you will love.  The All About Eevee book tells all about the Eevee line and what they can do.  Their special moves and even a few story's of famous Eevee's from the show.
eeBoo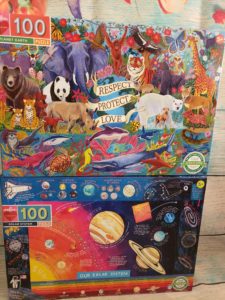 Puzzles are always a great learning tool.  I love that eeBoo are not only made from sustainable material they are also educational.   When we are putting together the planet one we get to talk about the planets and have a conversation about using material that will help our planet.  They have a great one of animals we need to protect too.  These are going to be a fun and educational activity.
National Geographic Dino's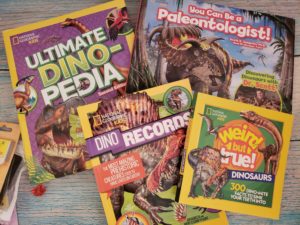 National Geographic Has whole worlds for your kids to explore.  They have STEM toys, books you name it they have it.  I love these dino books.  They are great for any dino lover and have so much information.  Make sure to keep an eye on the blog in the next few days for an awesome giveaway and more info on these awesome books.
Pressman Games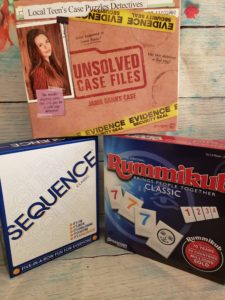 Pressman toys/games has a ton of different games that are not only fun, but can get your kids mind going.  From numbers to solving cases why not keep their mind working while have fun with the whole family.  They have a wide range of games and toys that my whole family loves to be a part of.
The Young Scientists Club Extreme Fossil Dig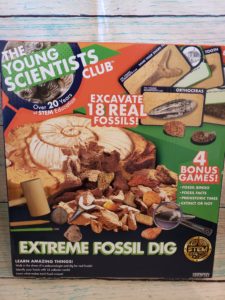 I think this one is a great way of learning and having fun.  The Extreme Fossil Dig is a fun way to learn about Dino's , Arcology, and do much more.  The Exploring Fossils STEM kit is the perfect way for lovers of all-things-science to immerse themselves in a fun, hands-on learning experience that will spark their curiosity in the natural world and the fossils inside it!
SLIMYGLOOP® Aqua Dough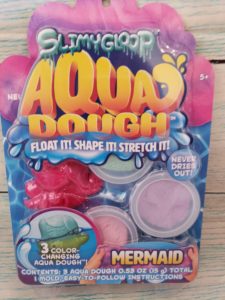 Not everything in life has to be about the major learning.  Sometimes we have to learn how to relax.  If you are paying attention to the world one main thing I notice is that adults no longer know how to take a few minutes and just relax.  The Aqua Dough is not only fun to play with, but helps slow down the world a little and gives you kids time to relax.
With SLIMYGLOOP® Aqua Dough, you can create your own water toys that stretch, mold, float, and change colors! Play with your Aqua Dough in buckets or bowls of water for a fun, sensory experience — use the included mermaid mold to create a soft and squishy floating toy, or squish, stretch, and squeeze the dough in while it's in the water! SLIMYGLOOP® Aqua Dough is water-resistant, so it won't fall apart or dissolve while you play — and it never dries out! Keep playing with the dough to watch it change colors, from blue to pink, light green to white, and purple to blue. When you're all finished playing, wring out excess water and let it dry completely before storing the Aqua Dough in the reusable container for the next time you want to make a splash! Do not use the Aqua Dough in pools, bathtubs, or sinks to avoid drainage issues.
Go! Go! Cory Carson® Two Scoops Eileen Ice Cream Truck
I know a lot of people say limit the screen time.  Of course you should.  Another thing you should do is make sure the screen time they do have is always teaching them something.  We love Go Go Cory Carson.  They are fun for little guy to watch and there is always something for him to learn.  The Go Go Cory Carson Two Scoops Eileen Ice Cream Truck is a great way for us to talk about what we learned when we watched it and have a little fun.
100 Words About Places I Go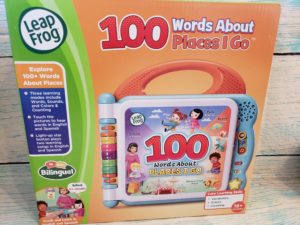 This is a easy one.  The 100 Words About Places I Go  from LeapFrog is a must.  This book is fun for kids to play with and is also teaching them their words.  LeapFrog makes a huge range of toys that will have your kids playing and learning.  I love that the book is bigger for little hands and it is strong.  Explore words about places kids love with the 100 Words About Places I Go™ bilingual learning book! Featuring age-appropriate words, this interactive book teaches about people and objects in 12 unique places in both English and Spanish.
Splatz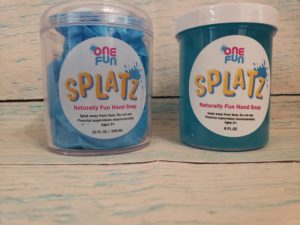 Washing his hands is one of those basics in life I was talking about.  I want him to get in the habit of doing it over and over.  The Splatz is awesome for getting him to think its fun.   If your little one is anything like mine getting them to wash their hands can be a challenge. Why not make it a little fun for them with SPLATZ.  SPLATZ, the first innovation from One Fun, are eco-friendly bubbles of pure hand soap that literally SPLAT! when kids squeeze them under water. Developed by an entrepreneurial designer (and MOM) and two Harvard/MIT scientists using a patent-pending formula and made in the USA with all-natural ingredients, these irresistible balls of fun change the way kids think about washing their hands.
No matter how you Homeschool make sure you make it your own.  You no longer have to follow the normal you can make learning fun for the whole family.