We got this great mirror free in exchange for an honest review.  All Opinions are our own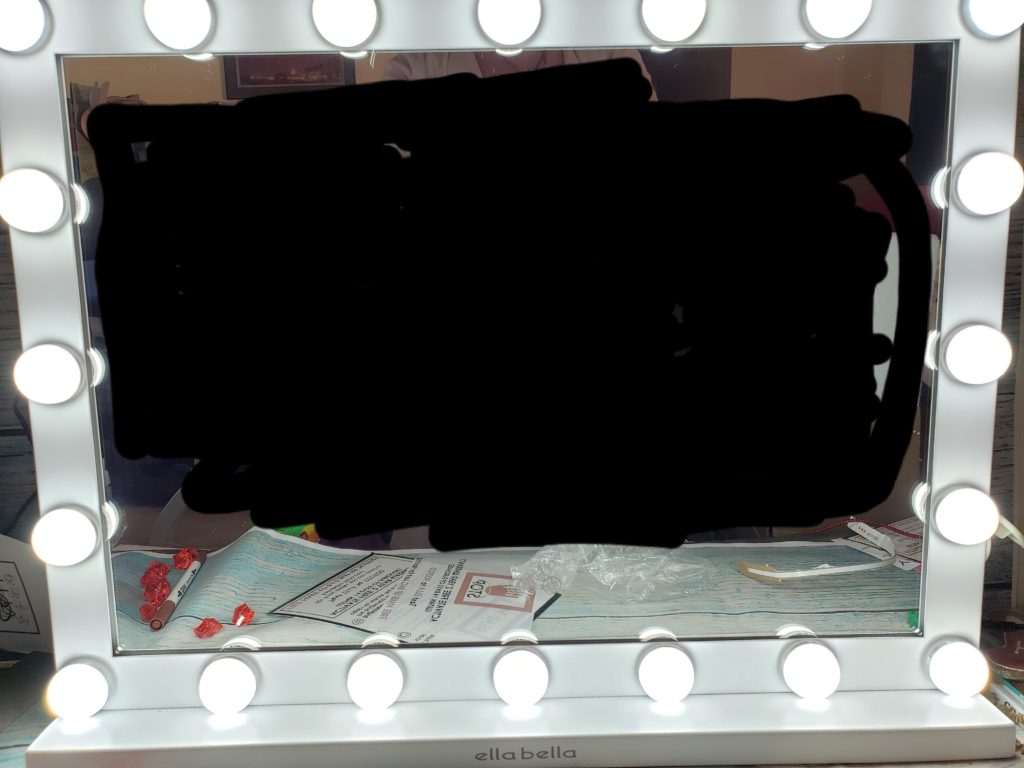 I have a beautiful antique makeup table that I love.  It has been in my family for years.  The only thing is with some of these old tables the mirrors are not that great.  The room it is in is also pretty dark.  I have been doing my makeup in that room and when I leave the house I always see streaks that I could not see before.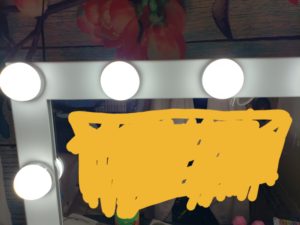 With this great Hollywood Mirror I can not see everything.  This mirror comes already assembled so all I had to do was take it out of the package, plug it in and set on the table.  It lights up bright enough for me to see everything and it is sturdy.  It came with 2 magnifying mirrors too so I can really see everything.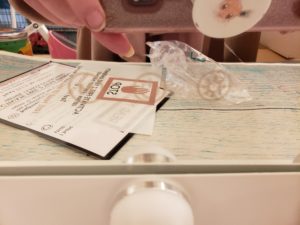 Best of all this mirror will not break the bank. Right now it is on amazon with free prime shipping for only $139.99.