We got the Headlight Harness free in exchange for an honest review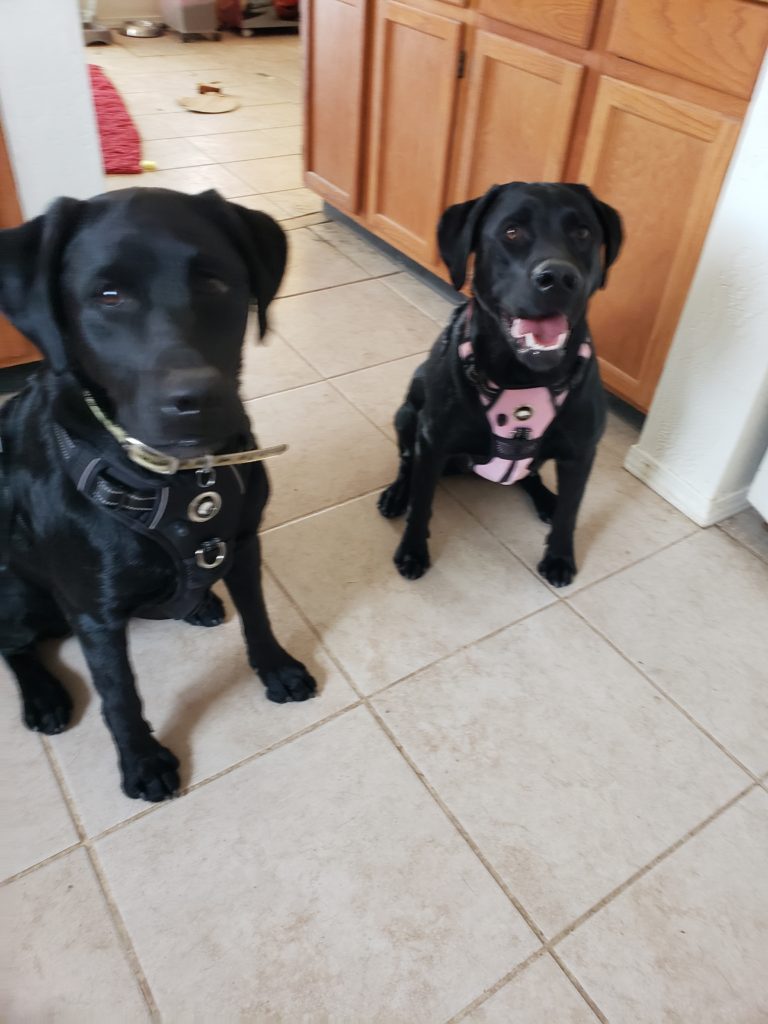 I can not tell you how much I love the Headlight Harness These are truly amazing for any dog owner.  As most of you know I have 2 black labs.  Going out at night is harder because if we are walking them there is no way anyone can see them.  One of our babies is my sons service dog so they are always together day or night.  Now We can have them with us and feel safer while Pokemon Hunting or just walking to the park.  These great Harnesses not only light up on the front, but they are highly reflective.  If you have a furry friend you bring with you everywhere make sure to have this one your list this year.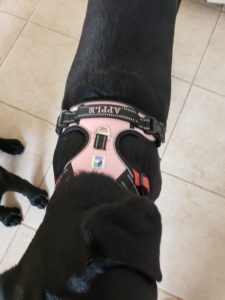 They make the sizing for these easy just measure and they have a few different sized to pick.  Remember measure twice to make sure you got the right size.  The whole point here is safety for you and your dog and good measurements makes sure of a good fit.
They have a few different colors to choose from and you can even have their names put on them.  Look how cute Apples looks on her.  They are also highly reflective.  This was with just the flash on our camera can you imagine with headlights or a flashlight on them.  With the reflective area and the Headlight there will be no missing them.
We are truly in love with the Headlight Harness and would recommend them to everyone with dogs.