We got most items to review.  This post may contain affiliate links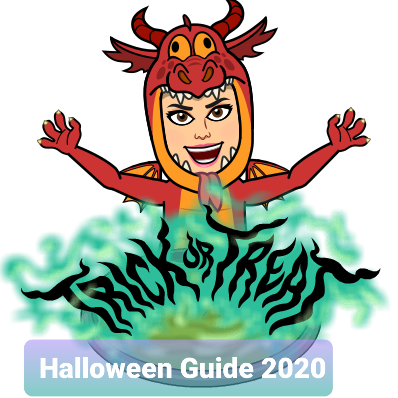 Halloween and Fall have always been out favorite season.  Its a great time for some Hot Coco and I get to dress up for days in a row and no one says a thing lol.  We have found some great Halloween and Fall items that your family is going to love.
Don't Laugh Challenge – Halloween Edition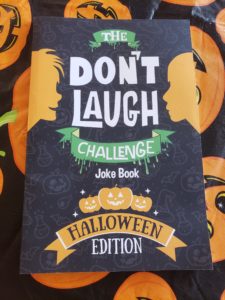 OMG I love a great joke book and The Don't Laugh Challenge Halloween Edition is not only cute but funny.  I have always been a huge fan of good clean jokes and I love that this book has ones my whole family can enjoy and they are Halloween themed.  The Don't Laugh Challenge™ Joke Books are unlike any joke book before it. It is not meant to be read in isolation, but instead, it is a game or a challenge that is to be played between friends, siblings, cousins, or any two people who like to tell jokes.  We had a fantastic time trying to make each other laugh.
CROWN AND PAW– Royal Pet Portraits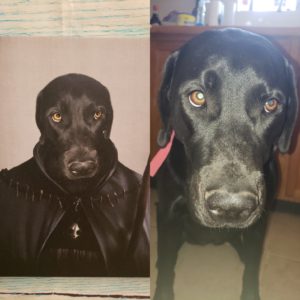 OMG you all know I love my furry friends.  The Crown and Paw have some cute portraits they are adorable.  I of course picked Apple as a witch and it turned out amazing.  They have a ton of different ones to choose from that will make this Halloween decorating even cuter then ever. Crown and Paw curates authentic 19th century portraits and rare Renaissance era oil paintings and digitally combines them with your pet photo, creating a fun-loving custom work of art. Simply choose a costume, upload a photo and a talented team of artists will do the rest to capture your pet's individual characteristics and facial features to express their unique personality.
Laumière Gourmet Fruits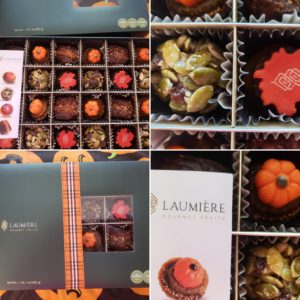 Looking for a great vegan treat to snack on this fall. Laumière Gourmet Fruits are not only adorable but a  great healthy snack.  If you are going to any fun Fall party's make sure to pick up a few its a great Thank you for inviting me gift.  The design on these are beautiful and the mix of fruits taste great together.  L'Automne Collection launching soon which is the perfect gift box for Halloween, Fall & Thanksgiving. The collection is made with a fruits and nuts base and includes all-natural ingredients, no preservatives and no artificial colorings.
Yowie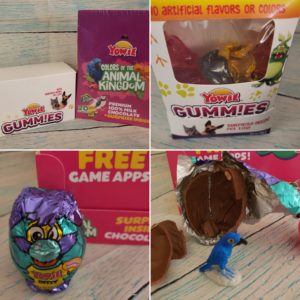 There was always nothing better on Halloween then getting a candy that had another suprise in it.  Yowie will make your house or party a hit this year.  Better yet the chocolate tastes good.  I was excited. Each chocolate is in the shape of one of the loveable Yowie characters. Each surprise inside chocolate has not only a delicious sweet treat, but also a limited-edition collectible animal and leaflet that features a picture of the real-life animal, its profile and level of endangerment to encourage parents to start conversations about ecological conservation with their kids. Kids can learn more about their animal by downloading the free Yowie Collector app on the AppStore or Google Play and add it to their collection.  The chocolates are available in more than 30,000 retail outlets across the United States.
Erika's Tea Room
Fall is in the air.  I love being cuddled up in the living room with a great cup of tea and some snacks.  Did you know you can order from Erika's Tea Room and have awesome scones and some great tea shipped right to your door. Celebrate Fall With High Tea Parties! Many sophisticated families will always enjoy partying with high tea and scones! Popular with their new online purchasing 24/7/365 … for fall birthdays, girl's day out, Mother-Daughter events, anniversaries, mini get-aways, staycations, vacations, bridal showers, baby showers, new moms, retirement, year-end holidays and any special event can be celebrated with a very different thoughtful High Tea Party! Their fresh custom made scone gift sets are made with a variety of regular, gluten-free and sugar-free flavors. They just launched 12 new scone flavors!
SLIMYGLOOP Laboratory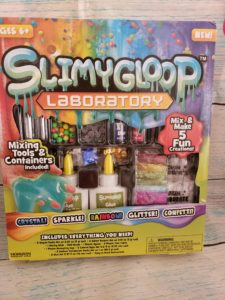 Halloween looks different this year and a little science fun might be just what we need.  The SLIMYGLOOP Laboratory has everything we need to make some awesome slime this year.  With crystals, glitter, Sparkles and so much more they can make their slime as special as they are.  I love that this set comes with everything you need.  No running out for the one thing that you need just to finish the slime. This sells for about $9.97 at Walmart.  Explore five SLIMYGLOOP recipes and create crazy, slimy custom creations with the included embellishments.
Kess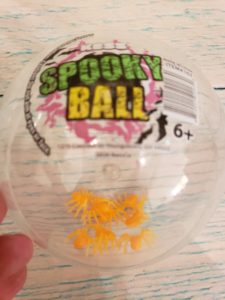 My son loves balls and Halloween so these Spooky Balls are perfect for him.  I love that they help him with his hand eye coordination.  They ave a few to choose from and they wont break the bank. Spooky Ball ($5.99; Ages 6+; Available Fall 2020) is a bounce ball filled with creepy crawlers inside that has the ability to bounce, throw and roll! As the ball bounces the creepy spiders go crawling for a fun play pattern. Kess has a wide range of toys and balls that are fantastic sensory items for our little ones.
ChouQuette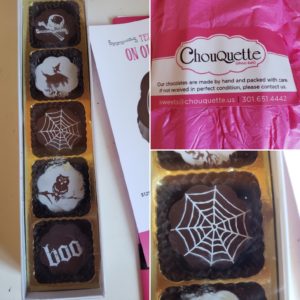 I love the idea for fancy Chocolates for a gift this season.  What is even better is these Chocolates you can also make with your company logo for gifts.  They also have a ton of designs to choose from.  No matter what time of year they have the perfect design.  They came in a package with ice packs I love that, living in Arizona a lot of company's don't think of that.  these came in perfect shape and tasted like a dream.  I hid them from the rest of the family lol.  ChouQuette has a wide range to choose from make sure to get a few for yourself too.
plush puppy toys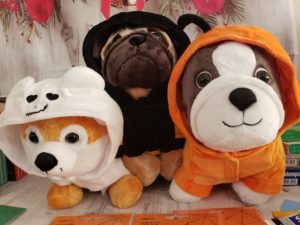 OMG have you ever seen anything cuter then these plush puppies dress up.  They have some really cute ones your kids are going to love.  I love that they are a great gift to get your kids for Halloween that is not more sugar.  The Pug in the bee costume is so cute.  Who would not want a pomeranian dressed as a ghost, and the bulldog as a butterfly is just way too cute for words.  The only problem with these guys is that I am going to have to fight my boys to keep them all.   Want even better news these guys right now are just $5.98 get them before they sell out.
Halloween-themed headbands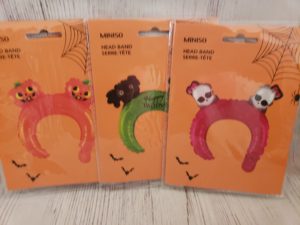 You all know I love to have a little Halloween touch every day.  I love that these Halloween-themed headbands can be found at your local retailers.  They are cute easy to use and they are a great price.  You can buy a few and have a new look every day.