As most of you know from my last review I have fallen in love with the Pai-Shau hair care line.  Not only do the products work amazingly but they smell fantastic.  I hate when I get a new hair care product and they leave me smelling like chemicals.  With this hair care line that will not be a problem at all.  Best yet about this line.  When I use it my hair looks fantastic no matter what I do.  I do not have to fuss over my hair for hours for it to look shinny and frizz free.  The picture below is just using the Pai-Shau products.  I do not have to get out any styling tools at all.
              
   Now that my son as started school this is a big deal for me.  I can just brush my hair and go to drop off without looking like I just rolled out of bed.  My hair actually looks like I did some work with it, when actually I did nothing but brush it and go.   This is not one of those hair care lines where it takes you forever to use.  You use these like any other products.  Shampoo and condition like normal then use your accompanying products to get the look you want to go for.  The mousse is great when my hair is wet for the beachy waves.  The Supreme Mask to help rejuvenate and hydrate my hair when I have been way too harsh on it.   The style Souffle when I need a little extra styling.  Each of these products help me get a great awesome look that lasts for days.  Each of these products also helped repair the daily damage I do to my hair.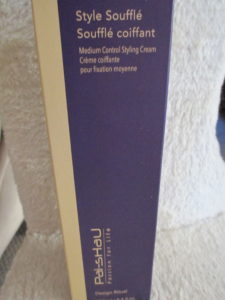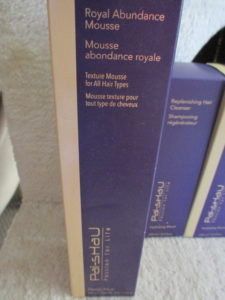 Whether I spend an hour to do my hair or just roll out of bed these products help my hair stay looking beautiful all day long.
                                 
   Their line of products is fantastic and I would suggest them to everyone.  No matter what your hair needs are they have a great product for you.  Make sure to check out their full line of products from the links below. On a side note.  The packaging is beautiful, these products will look great in any bathroom.
the entire collection of Pai-Shau hair care products are available exclusively at fine salons and online at www.paishau.com.
I would like to note all though this was a sponsored post all opinions are my own I will always be truth-full with you guys.