Midweek meals to feed the family can be a difficult task, you want something quick, something easy, something nutritious, and something everybody will actually eat. It is asking a lot. Typically, pasta recipes can tick a lot of these boxes and the great thing about pasta-based meals is that they can be incredibly versatile and doctored to fit the nuisance of your family and its ingredient preferences. If you have a pasta-loving family and are in need of some mid-week meal inspiration then here are some top pasta recipes that the whole family will enjoy.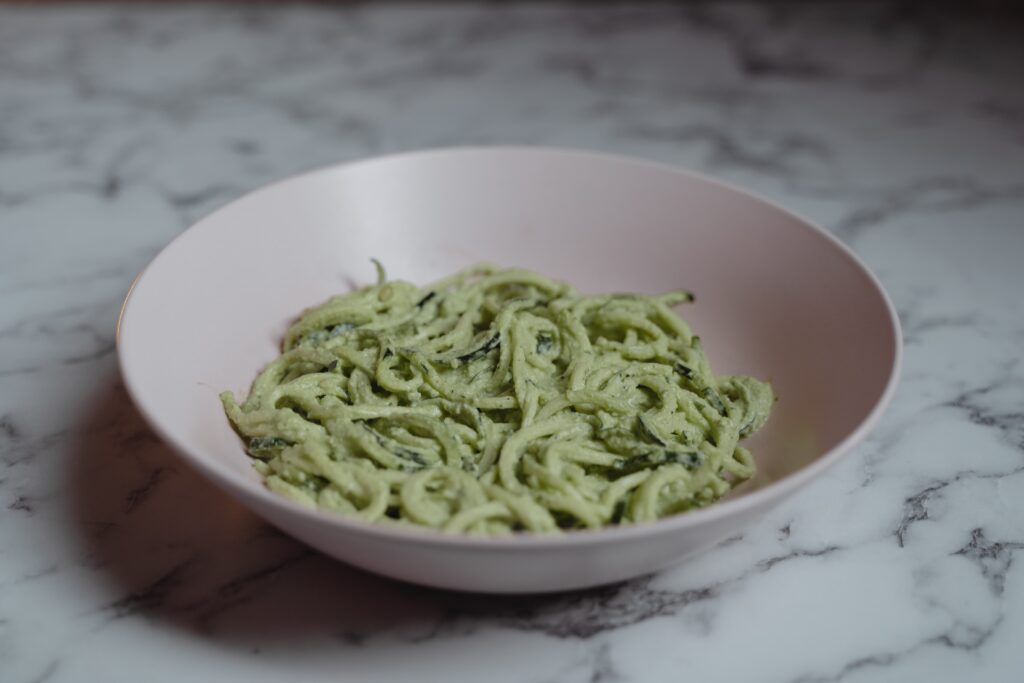 Photo credit Tima Miroschnichenko from Pexels 
Sausage pasta bake 
Pasta bake is a super easy no-fuss meal that can be made with as much or as little pizazz as you want it to be. You simply layer a(mostly cooked) pasta of your choice, in a rich tomato-based sauce, add sausages, veggies of choice, mozzarella, and bake in the oven. You can substitute meat sausage for vegetarian alternatives, add the veg you want and serve with a side salad for extra goodness. A simple and tasty meal that offers up plenty of nutritional value for a midweek meal. 
Simple chicken Arrabbiata 
You can make your own arrabbiata sauce from tomatoes, onions, peppers, olives, and a bit of chili if you so wish. Put it all in the pan and simmer together for five minutes, if it is a little tart add a bit of sugar to sweeten. While this is cooking, simply season and cook your chicken and pasta, and once cooked toss them all together in the tomato sauce. Et voila, a tasty fresh pasta meal in less than thirty minutes. 
Pesto pasta 
Pesto pasta has to be one of the easiest and tastiest meals. You can make your own pesto sauce in advance and in just a few easy steps. Keep your homemade sauce fresh in the fridge for when you need it. Then, on those busy weekdays when you are running children around to after-school activities, helping out with homework, and trying to keep the house in order all you have to do is cook up some pasta and mix it with your ready-made sauce. Don't forget to add a little grated cheese to your pasta dish for that extra flavor. 
Sun-dried tomato Spaghetti
This dish needs just 6 ingredients, sun-dried tomatoes, cottage cheese, garlic, parmesan, spaghetti, and basil. You simply blitz the tomatoes, cottage cheese, garlic, and parmesan in a food processor and set aside. While doing this cook the spaghetti in line with the instructions and once cooked stir in your pasta sauce and serve topped with a basil leaf. There you have a very quick, easy midweek meal that you won't need to be running to the shops to gather last-minute ingredients to make. Of course, if you want to you could always add some chili flakes for a little extra heat or freshly cooked prawns for added flavor. 
Mac and Cheese 
Another firm family favorite 20-minute pasta dish that the whole family will cheer at. Mac and cheese require just a handful of staple ingredients, macaroni, cheese, butter, flour, and milk. Of course, you can jazz it up with extra garlic, mustard, and different cheeses if you wish. To make this simple mac and cheese you simply cook the macaroni in one pot and the cheese sauce in another. The cheese sauce couldn't be easier as all you have to do is combine all the non-pasta ingredients over a low heat, just be sure to keep mixing it to avoid any lumps. All being well your cheese sauce and macaroni will be finished at the same time and all you have to do is combine the two.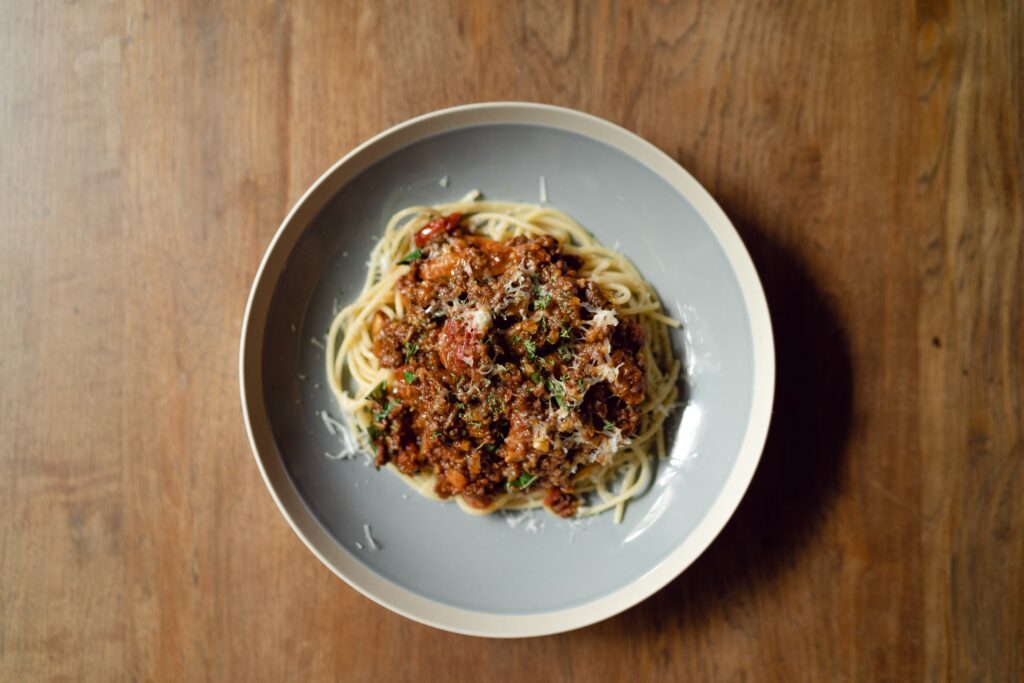 Photo credit Ketut Subyianto from Pexels 
Spaghetti bolognese 
No pasta meal inspiration would be complete without including a classic spaghetti bolognese. Spaghetti bolognese gives you the opportunity to throw in as many vegetables as you can including mushrooms, peppers, courgettes to carrots. Not to mention the tomato sauce itself is full of goodness. There are many variations of spaghetti bolognese and you just have to find the one that suits your family. As long as you have garlic, onion, oil, spaghetti, and mincemeat (or a vegetarian alternative) you cannot go far wrong. Another great thing about spaghetti bolognese is that it is a low-cost meal that is great for batch cooking. To save yourself even more time, cook up a double portion so that you can freeze half to pull out and reheat at a later date.