This was probably one of the best recipes I have ever made.  I could not get enough we made it the next 3 nights after this first night.  Please be cautious Dimples is addicting and you will fall in love.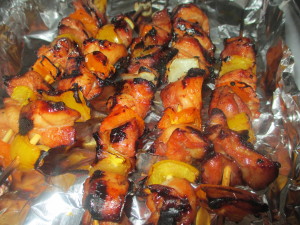 What you will need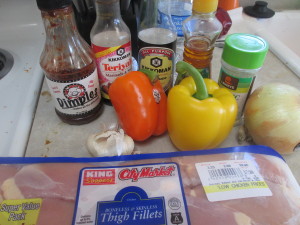 Dimples BBQ Sauce
Teriyaki sauce
Soy sauce
Garlic Salt
Orange juice
Hot Sesame oil
Boneless skinless Chicken thighs
Orange peppers
Yellow peppers
Garlic
Onions
Skewers
Take the chicken cut into about 1 inch pieces
Throw into bag
Add in about ½ cup Dimples, drizzle in some soy sauce, teriyaki sauce, crushed garlic, garlic salt hot sesame oil and orange juice.
Let marinate for about 4-5 hours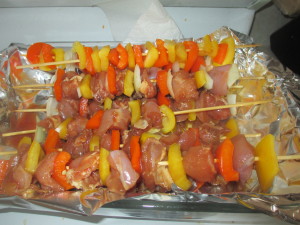 Soak wood skewers for about 30 minutes before using
Cut up the orange pepper, yellow pepper, and onion into about ½ inch pieces
Put everything on the skewers.  I like to do pepper, chicken onion chicken, pepper (you get it)
Cook on BBQ till it is done and eat away
This marinade was one of the best I have ever had and I hope you will love it too.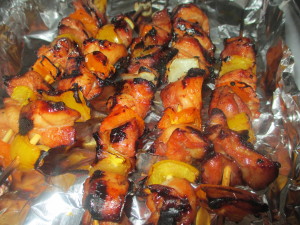 To join dimples on facebook head here
To tweet with them head here
To buy your very own head here
Don't forget to join them on facebook for their free shipping codes.
I would like to note all though I was given this product free to try all opinions are my own I will always be truth-full with you guys.