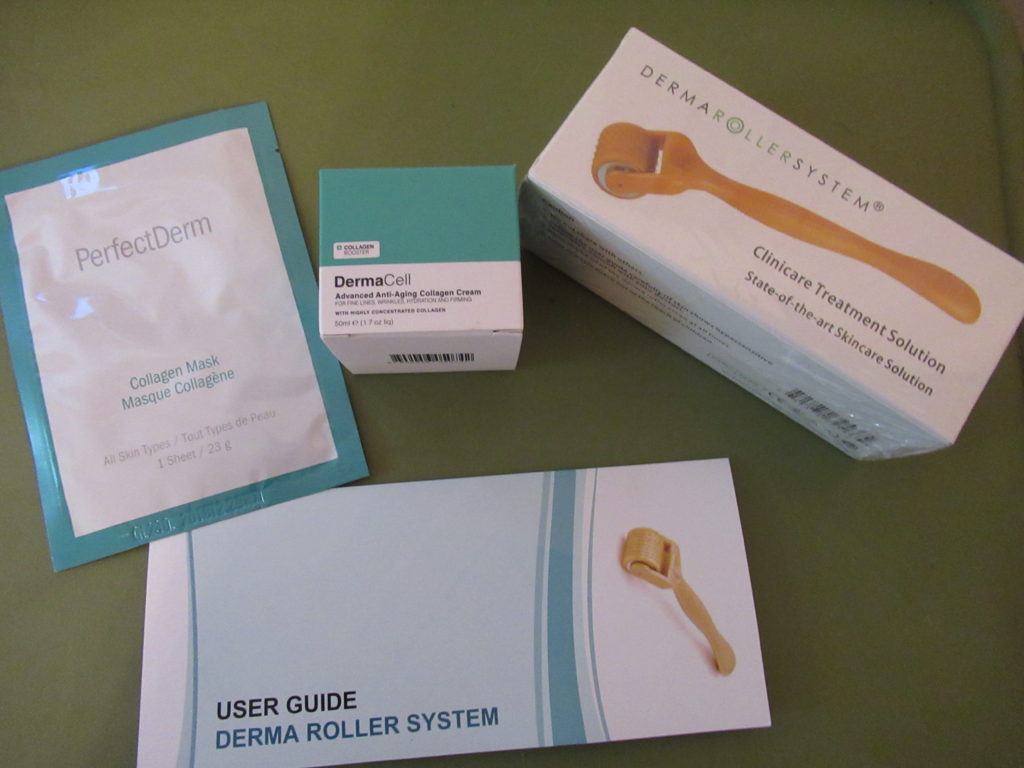 I have seen the Derma Rollers for awhile and was a little iffy about using them.  I don't mind needled but seeing all the needles on a Derma Roller was always a little scary for me.  Do I really want to try this?   Is it going to hurt?  Will it scratch up my face?  All these were little worries I had especially with sensitive skin.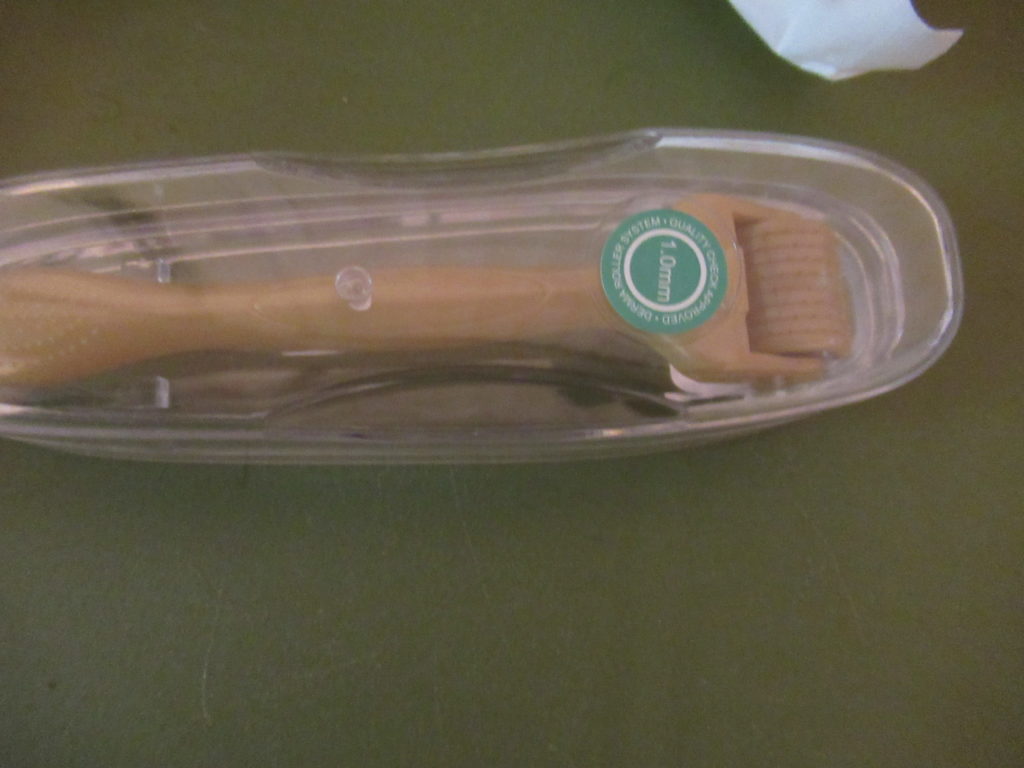 If you have been wondering all the same I have a few answers for you.  While the needles on the roller are a little scary and very poky as long as you go gently like it says no it does not hurt.  Be extra careful with the nose area.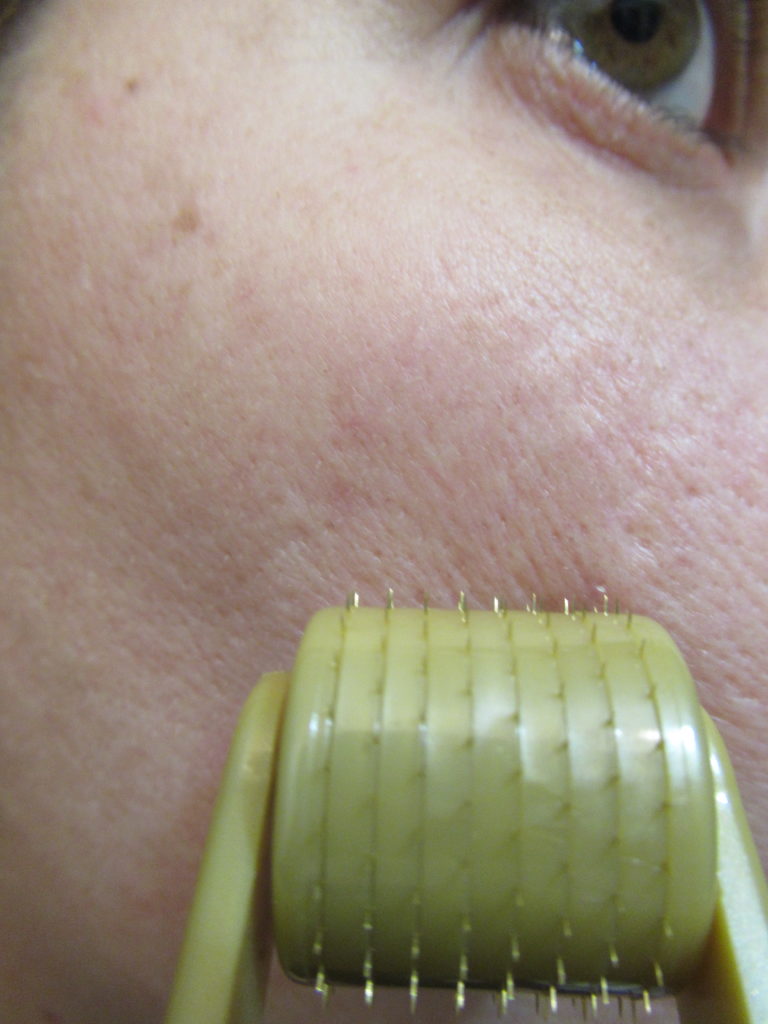 It did not scratch up my face at all.  It had no lingering feelings after I used it.  I am happy that I tried it.  This was very easy to use and it did not take a log time.  It was quick and easy. I have to say I also love the gold color.  I so think the gold was a lot less scary seeing then pointy silver needles.
Wondering what the Derma Roller actually does?
"The complete all-in-one skin care solution guaranteed to reduce the appearance of wrinkles, scars, cellulite and stretch marks."
Make sure when you are ready to buy to check out the Needle size.  This will determine what it is going to help and how often you use it.  See the full Guide here.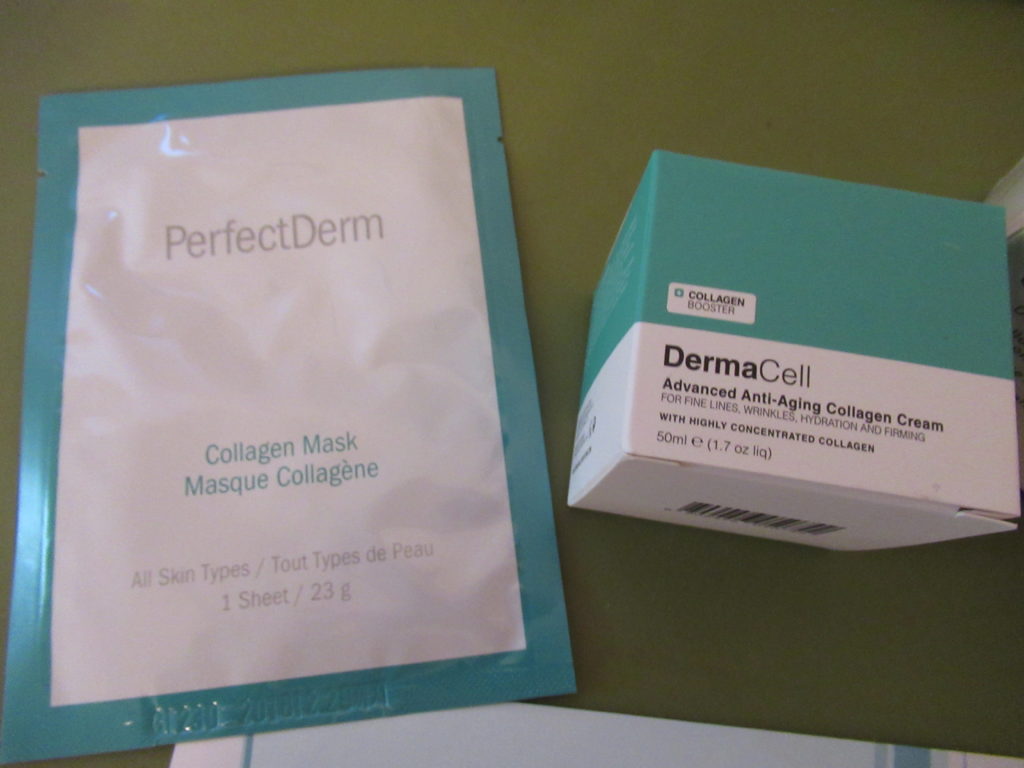 I loved the DermaCell Collagen Cream it soaked right into my skin and left my skin feeling very soft.  It did not leave my skin greasy at all.  When you are picking these up make sure to also grab the Collagen Face Make they are fantastic.
The whole Derma Roller System is fantastic I am so happy that I finally tried it out.  If you are looking to improve your skins appearance then this is the system for you.  My skin looks and feels fantastic.
I got this free in exchange for an honest review.