As you all know from our review we love the Celestial Buddies.  They are so much fun for kids and a great way to learn all about the planets around us.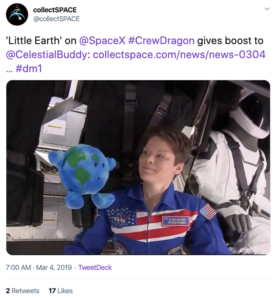 As most of us watched today as they took of for space some did not know that one of our little friends from Celestial Buddies was there with them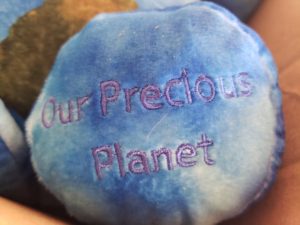 We are so excited to follow along while they are up there and hear all the news when they come back.
Make sure to follow along and get all the latest news and follow Celestial Buddies for more exciting news to come.
Toy & US flag to return with NASA astronauts after historic SpaceX mission