This is a sponsored post with Best Buy All opinions are my own and we love it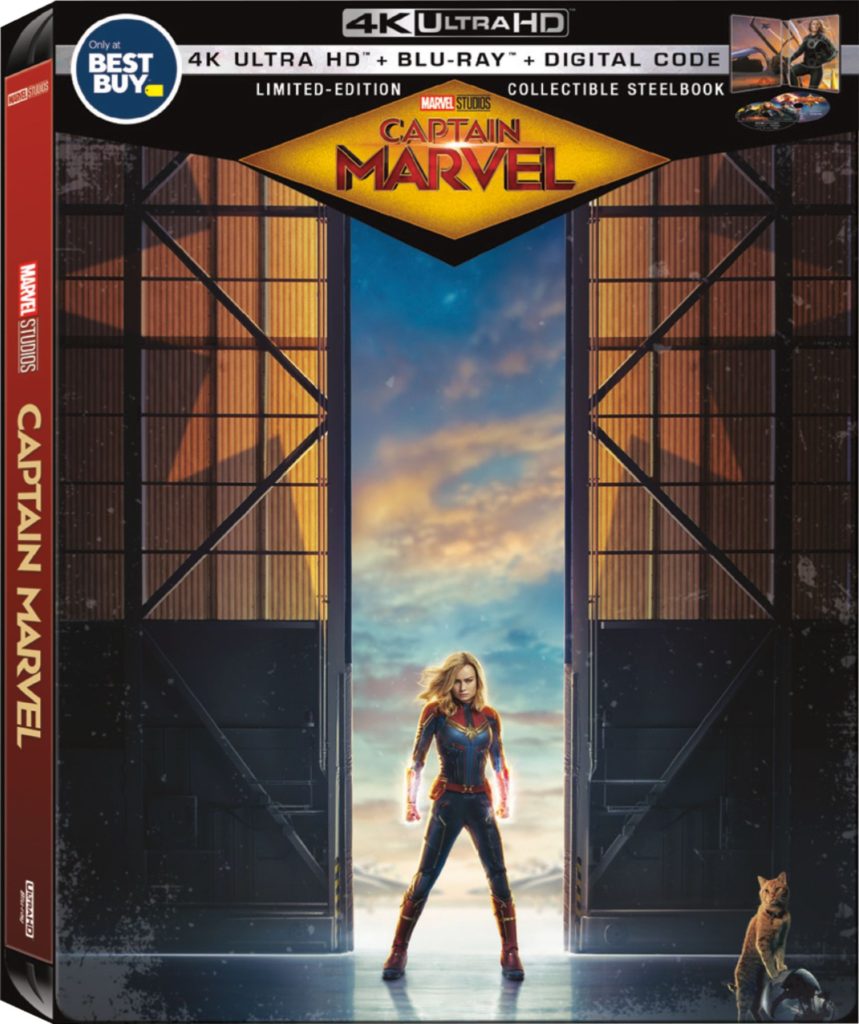 OMG as most of you know we are huge Marvel fans we are all about our Super Hero's in our family.  I can not tell you how excited I was when we got to see Captain marvel.  I know a lot of family's are like ours. Going to the movies with little guy not an option.  Which means I get to see it after most.  It also means I have saved the money from the movies and I get to buy stuff like this awesome CAPTAIN MARVEL – Exclusive Steel Book  for my collection.
Now if you don't know the story yet I will give you a little background.  Just a little there is a lot that will surprise you and I don't want to ruin it for you.  They start out with Vers a girl who had been told she has been gifted powers to help fight there enemy. She has no memory of her past, she only remembers training.  Once she gets accepted she gets to fight with her team.  While on her first mission she gets caught.  While they have her they are searching her memory and she is starting to remember stuff.
When she escapes she lands on earth and more and more starts coming back.  When two of our favorite Shield agents finds her and our favorite Fury starts helping her along the way.  She also runs into a old friends Goose that turns out to be one of her biggest allies in her adventure.
Once Captain marvel starts finding her friends and her way all starts coming back and now it's on.  She is truly a force to be reckoned with.  Make sure to head to Best Buy today for your very own CAPTAIN MARVEL – Exclusive Steel Book .  Come back and let us know what your favorite part is.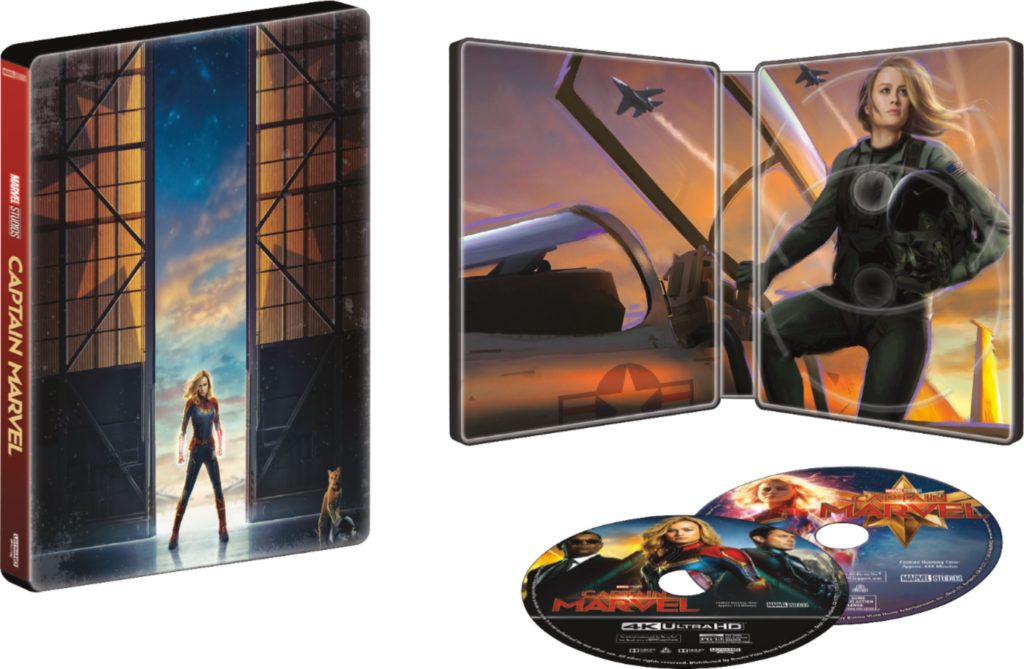 Captain Marvel is available today, and you can get a copy today @BestBuy with super cool packaging that is exclusive to Best Buy
#CaptainMarvel, @BestBuy,  #ad  @CaptainMarvel
Come check out the free printable for Captain Marvel