The new year is often a time for thinking about resolutions and improvements that you can make in your life. That means everyone is falling over themselves to make massive, dramatic changes in January. But is that actually the best way of doing things? Probably not. In fact, it's smaller measured changes and improvements that tend to stick and have the most effect. With that in mind, we have devised a year-long challenge, where every month you focus on a specific area of your home and improve it. The idea being that once the year is up you will have more attractive and better-functioning home that when you started. It won't cause any major upheaval either. Interested? Then read on to find out more. January – Christmas Decorations
Image here
January is a great time to deal with the fall out of the festive period. Decorations can get chaotic if not maintained and stored properly. So with this in mind, once the tree and lights come down, take some time to sort them and store them properly.
First get rid of anything that is broken no longer fits win with your decorating scheme. Then make sure that the wire for your lights are in good condition and have no breakages. It also a great time to replace any light that has gone out, so you don't have to do this come December.
Then invest in some proper storage for your baubles like
these bags
. They protect fragile items from breaking during storage, and they are also quick and easy to pack and unpack. This will make the whole process much easier for next time.
February – Clothes Clear Out
If you have hit the January sales with a vengeance, you might find that your closet is a little more cluttered that you would like. That means it a perfect time to clear out any old clothes and shoes that you no longer wear anymore.
Remember that apart from going out clothes, you will only need
4 – 7 outfits in rotation
at any one time. Any more than this is actually excessive. So pick your best ones and clear out the rest.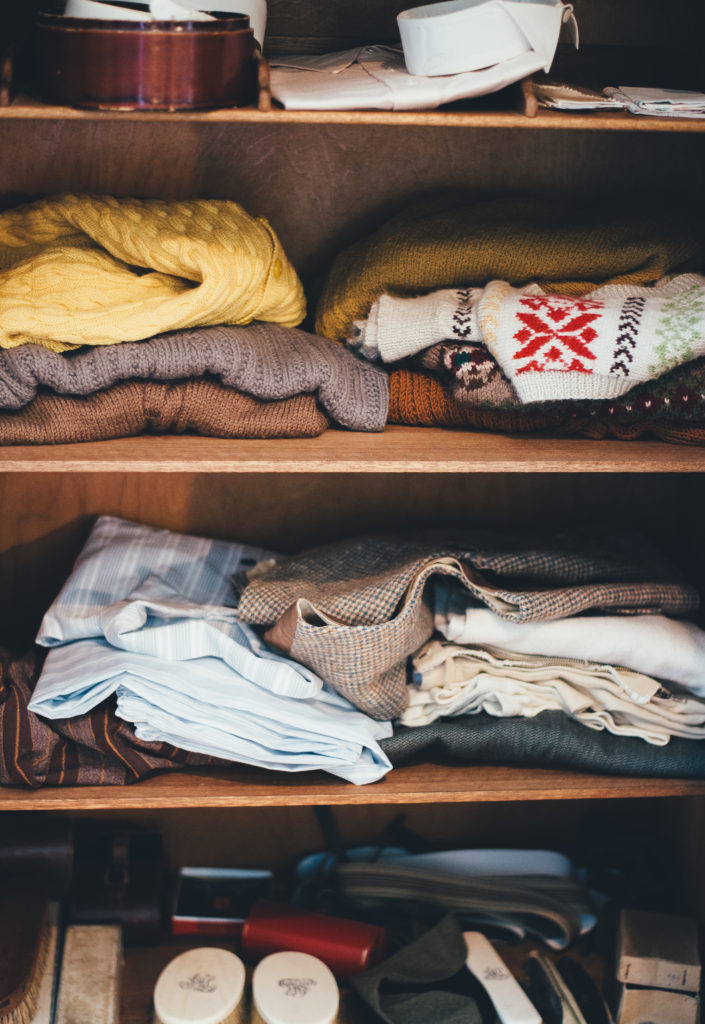 Picture source
Once you have a pile of old clothes to get rid of you, have several options on what to do with them. You can auction the better quality items online. Or you can donate them to your local Goodwill shop. You can even cut them up and recycle them into patchwork quilts or cushions if you are feeling crafty.
March – Easy Declutter
Clutter is something that is insidious. It can easily creep up on the homeowner without any deliberate intent, and cause your house to
look messy
and unkempt. But dealing with in a regular and measured way can stop the march of a mess, and give you back space in your home.
A great way of doing this in the month of March is to get a plastic crate and do a quick sweep of the house. About 15 minutes should suffice. Your goal is to remove three items for each and every room that are on show but are serving no purpose. Try not to think too much about each choice and just work on instinct. You can repeat this weekly or daily until you have achieved the desired effect.
Remember too that you can put the box in the garage for 6 months before you get rid of it. So if you have made a mistake and got rid of something important, you can replace it, and there is no harm done.
April – Garden Time
As spring approaches in April, it's a good idea to take a look at
any jobs that need doing in your garden
. This will make it more likely that you will want to spend time outdoors when the good weather arrives.
First of all, a basic weeding of the garden can work wonders. Break it down into small bite-sized chunks of 30 minutes at a time, if you don't fancy hours of bending over. Then take stock of any plants that will flower again this year. If you find your garden lacking in this area, it can be a good time to invest in some new ones ensuring that your outside space will be a riot of color, come summer. Wood porch swings can also make a great addition to your garden and you can enjoy the blooming flowers in summer whilst sat peacefully swinging in the sun. The swing will also be a good place to rest inbetween those weeding sessions.

May – Spring Clean
Traditionally spring is the time to shake out all the cobwebs from the house and give it a really
deep clean
. Deep cleaning your home is always a great idea because, not only doesn't it make it look nicer, but it also makes it a healthy space to live in as well.
However, many people dread deep cleaning as it is so much work and hassle. But it doesn't have to be a back-breaking job. Remember you have a whole month to do it. So if you did 10 minutes every day, that would equate to a total of over 5 hours. That is plenty of time to get jobs like wiping down the sideboards, and vacuuming underneath the furniture completed.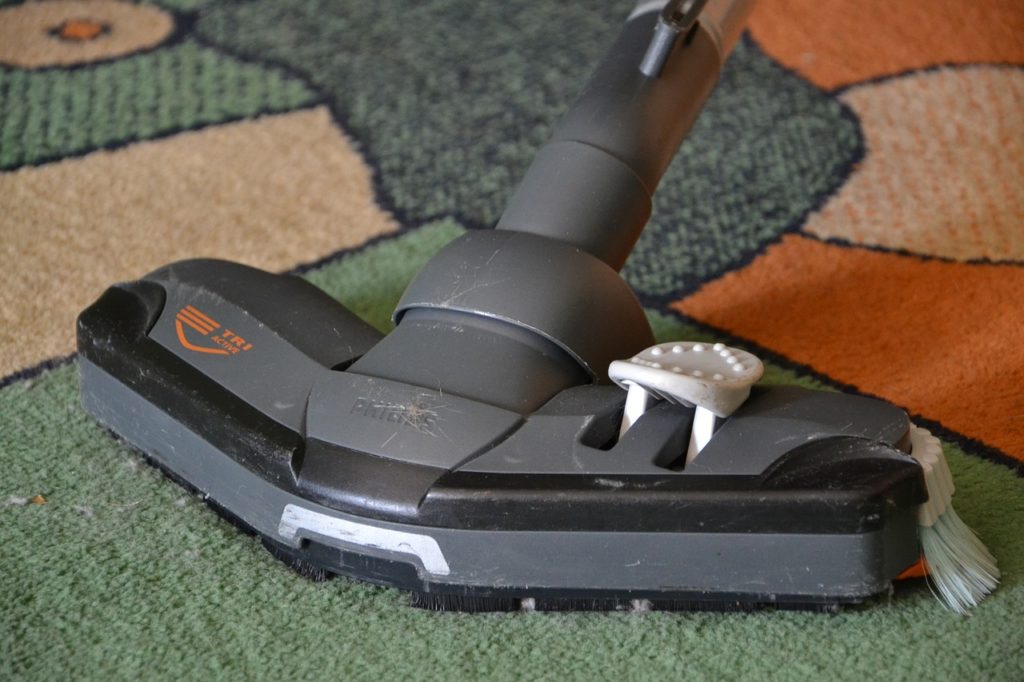 Picture source
June – Kitchen Attention
June is a very good time to take a peek at how your kitchen is doing and make any improvements that are needed before you get busy with summer entertaining.
Check the conditions of your worktops, do they need a deep clean or would it be better to replace them altogether? Old cupboards doors can be brightened up with a gentle sugar soaping, or change the look of your kitchen altogether by painting them.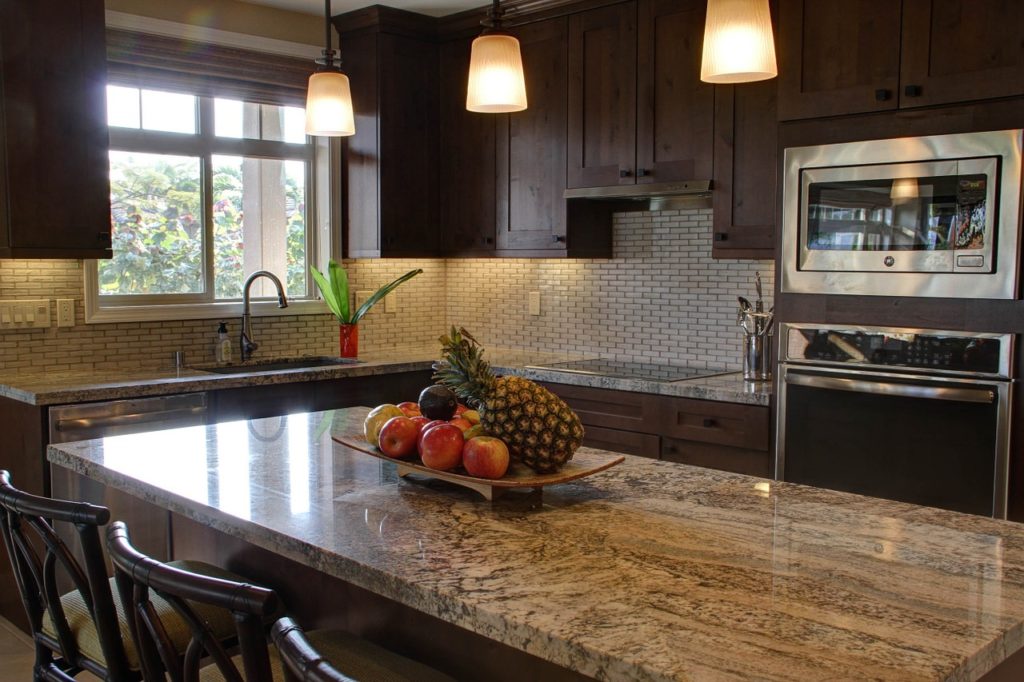 Picture here
Take a look at your food preparation areas as well. It is big enough for your needs, or could you benefit from a kitchen island or a something like one of these
Belfast sinks
to give you more space? Remember it's much easier to enjoy yourself while cooking in your environment is roomy and pleasant.
July – Bedroom Bliss
Image here
As the weather is often starting to get a little warmer in July, it's a great time to assess the state of your bedroom. When you change you bed covers for the summer, it's also a good idea to turn your mattress or replace it if it's over 8 years old.
Pillows can be laundered or replaced at this time as well, and don't forget to check the paintwork and touch up any areas that aren't looking their best.
August – Hall Heaven
With a view to the kids being back to school in September, August is a great time to get your hall in order. Make sure that there is a place to hang everyone's winter coat so they can dry properly once the getting making weather hits.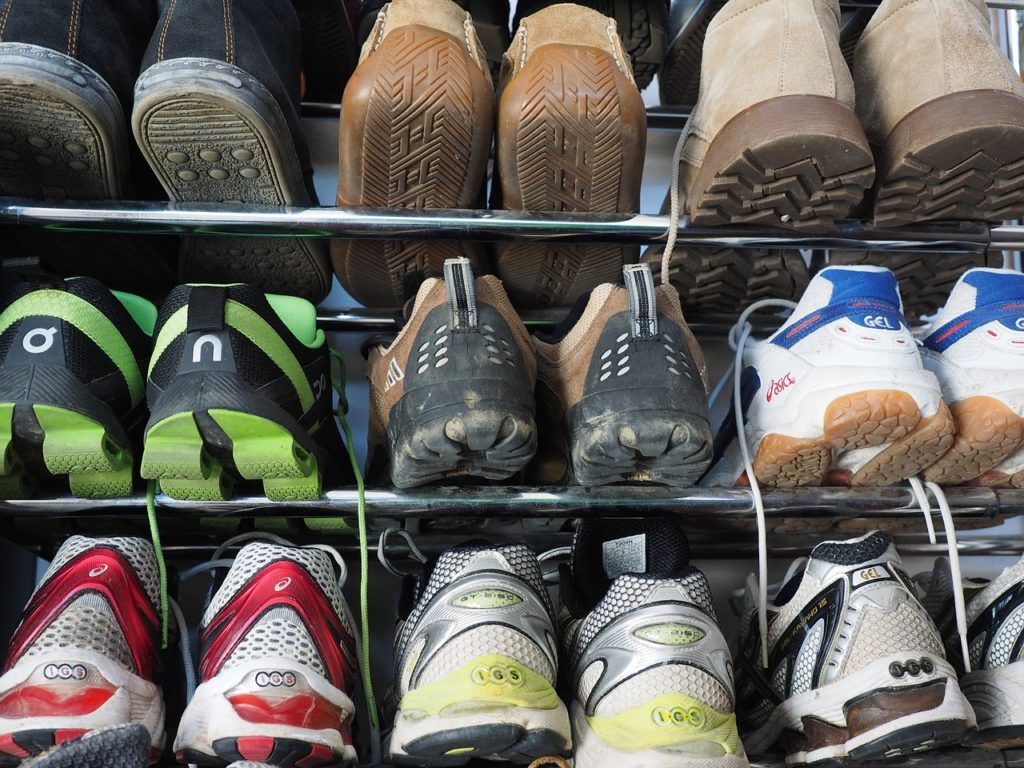 Image
You will also want a space for muddy shoes to be removed before entering the main house. Also if you are feeling super organized, you can add storage space for each person, so gloves, book bags, and other bits and bobs are easy to find in the mornings.
September – Carpet Cleaning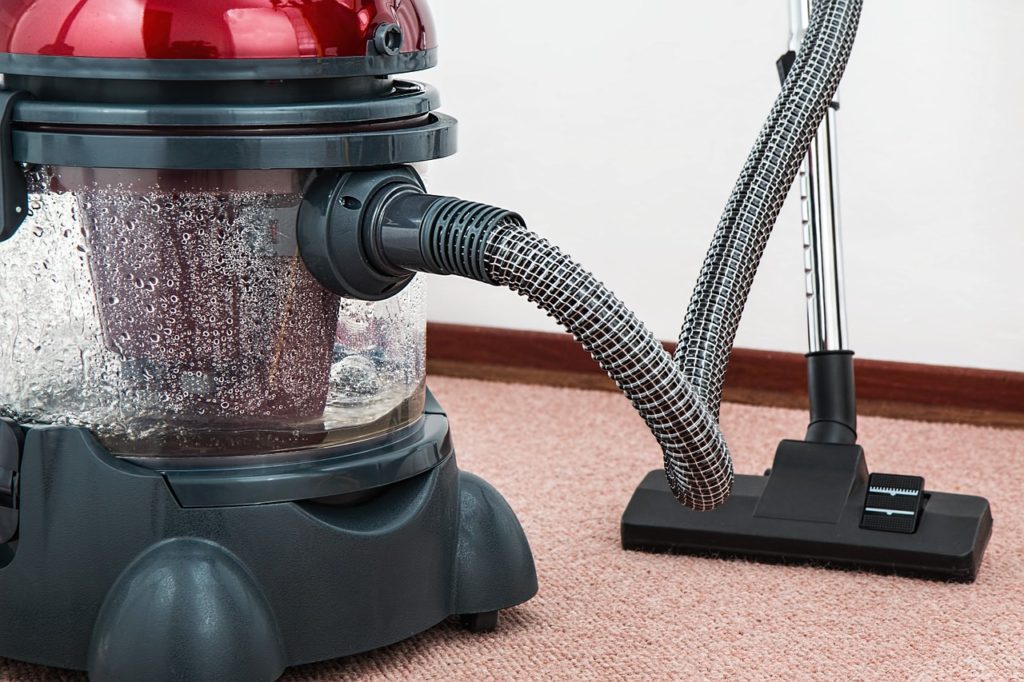 Image
Once you have your home back and the kids have returned to school, it is often convenient to check how your flooring and carpets are doing. Carpets can easily be refreshed by giving them a clean. You can rent or buy a machine to do this or get a professional carpet cleaning san juan capistrano company in to help you out.

Wooden floors need to be checked for wear and major damage. This needs to be repaired as soon as possible to, make sure that they stay in the best condition, and last a long time.

October – Dreaded Draws

There is a draw in everyone house that is full of miscellaneous stuff that there is no proper place for. Brimming with takeaway menus and other rubbish, it can easily overflow and become problematic. Take some time in October to deal with this.

Empty the draw out to a tray, sort into piles of keep and throw, Then resort the keep pile since similar items tools, torches, receipts. Use small plastic lunch boxes to keep each set of items separate, so you will actually now where each thing is if and when you need it.

November – Winter Preparations

Before the business of December hits, it can be useful to take some time out of your schedule and review

how set up your home is for winter

.

Checking that your roof has no damage and will last the season is a great idea. If it does you may want to find a roofing repair company that may be able to help fix and prepare it for the upcoming season. Contact a roofing company that is local to your home. For example, if you live in Austin Texas, contact WDR Roofing Company – Austin Texas to carry out the repair for you. As is covering over any garden furniture to protect it from the elements.

It's also worth checking your heating systems and that you have enough fuel for the coming months. As well as stocking up the inside of the home with enough blankets and slippers to keep everybody warm, even in the coldest of snaps.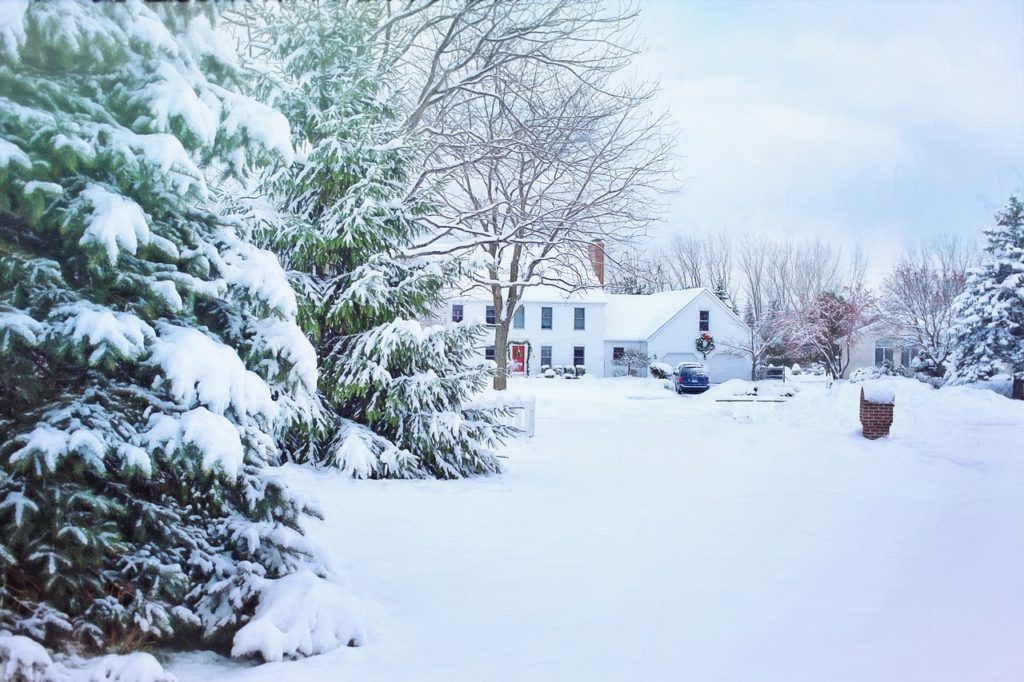 Image link
December – Festive Fun
When December comes, it's time to congratulate yourself on making the improvements you have successfully completed. If you have manages to keep to the monthly schedule then you have done well. Even if you have done a few, you have improved your home to some degree.
December is a time for enjoying the changes that you have made, so there are no specific tasks for this month. In fact, it's likely you will have a full plate will all the celebrations and decorations. So just try to stay on top of them and then begin again come January time.