We got gifted this cute Kite Kit all opinions are our own.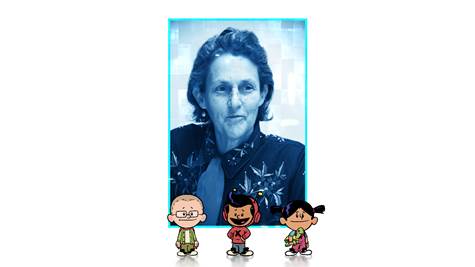 family favorite comedy-driven animated adventure for kids  Xavier RIddle and the Secret Museum! Based on Brad Meltzer and Christopher Eliopoulos' best-selling kids' book series, Ordinary People Change the World, the show follows the adventures of Xavier, Yadina, and Brad, as they travel back in time to meet famous heroes of the past and learn how to be their own heroes of the present.
In each episode, the adventurous trio are presented with a social-emotional problem that young viewers can relate to. This April, the trio meet Temple Grandin, an amazing woman who became an accomplished engineer, scientist, biologist and animal behavior specialist. What makes Grandin's achievements even more remarkable is that she was able to overcome many of the stereotypes surrounding living life with autism.
In the episode titled 'I am Temple Grandin', Temple approaches flying a kite in a different way, teaching children that it is okay to be different and do things differently from their peers.