It has rained heavily in your area and you've just returned to your home from a night out. When you step through the front door, there's a strange and musty odor in the air. Looking around, you realize that the culprit is the basement, and, upon opening the door you find that there is a foot of water that has collected there. After you've called in the water damage professionals like ServiceMaster Restoration by Zaba, what do you do? You can't let the water sit there and continue to destroy your furniture and boxes. Here are some do it yourself tips from the pros.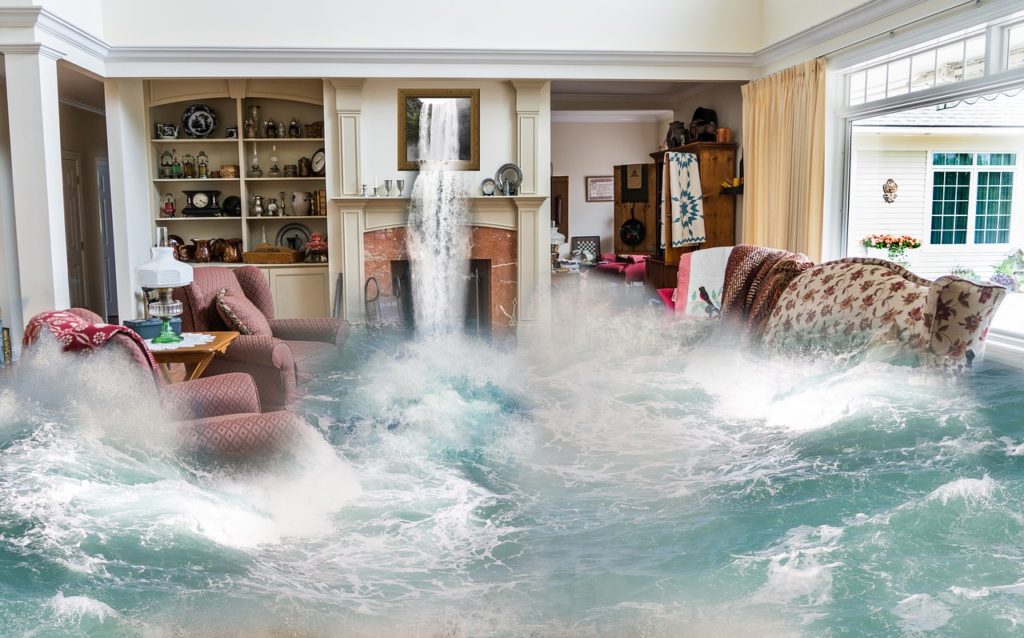 Call your insurance company – This is actually one of the first things to do before you call in the professionals. Call your insurance company and tell them about the situation. If you happen to have flood insurance and home insurance, the damages that have been incurred in your basement might be recoverable, but even with an insurance broker, the stress caused by water damage in could still cause lots of tension in your household!
Assess the situation – Determine the type of water that floods your basement. Water can be broken down into three categories: clean, grey, and black water.
Clean water

– Clean water is water which has come directly from the clean water pipes. This is water that you can drink without fear. Rainwater can sometimes fall into this category, but in most cases, it's considered to be grey water if it has been left standing.

Grey water

– This is water which has been standing for any length of time. It can also be 'used' water, or water which has been used in dishwashers and washing machines. Not safe for drinking, and not terribly good for walking in.

Black water

– This water has active sewage in it, and is filled with microbes and organisms which can harm you. Do not enter this water without a protective suit, as that sewage can get into your pores and make you extremely sick. Leave it to the professionals!
Turn off the electricity – Water and electricity don't mix. One of the first things that you should do when you realize that the basement is flooded is to turn off the electricity even if the water doesn't come up to the outlets. It is never good to risk that kind of danger if you choose to go into the water.
If the water is clean or grey, it's relatively safe to enter the water with protective gear like boots and gloves. If there is sewage or you do not feel comfortable about it, DO NOT ENTER THE WATER. Let the professionals do it instead.
Take out your camera – Your insurance company loves pictures! Take as many pictures of your basement as possible before the professionals get there to clean it up. If the basement flooding that they're cleaning is covered, they're going to want a lot of documentation before the basement flooding cleanup begins. Notice any hotspots where the water is gathering.
Start the sump pump – After making sure that the water has receded outside, start your sump pump. This will begin the process of getting the water physically out of your basement and on the road to recovery. Wait to do this until after the water has receded.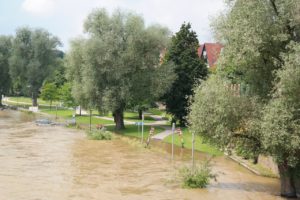 Clear out the standing debris – With rainwater comes a lot of dirt, muck, and undesirable detritus. After you've gotten a lot of the water away from your valuables and they're not getting any wetter, it's time to start working on getting the dirt and mud out of your basement. Always remember to wear protective gear, especially gloves. If the damage is too severe then you will need the services of Action 1 Restoration to help with restoration.

What you do within the first hours of a basement flood can save your belongings and your peace of mind. Make sure to be prepared for the flood and that you've chosen a reputable company to clean up the damage, and you'll be able to get yourself back to normal. Water damage can be a catastrophe for you to deal with, there are many things going through your mind, especially how your house is going to be, this is where people like Sarkinen Water Damage Restoration can help you out with restoring your home from the damage the water did to your property and help towards you peace of mind.
This was a contributed post to tabbys pantry.