Street style has been around for quite a while now, but people are still wondering how exactly they can nail this trend and make it their own. Street style can be very urban, but you can't really pinpoint exactly what it is. Many people who adopt a street style still stay true to their own personal style. Usually, street style is cool, comfortable, and creative. If you'd like to nail this style, this is the ultimate guide to help you!
Always Choose A Statement Piece
When it comes to street style, understated is cool, but you always need a statement piece to make your outfit pop. Street style outfits are never boring, even if they sound it on paper. A jeans and t-shirt street style outfit can sound boring, but when you see it on somebody who knows how to style it properly, it'll look amazing! They may have chosen a t-shirt with really unusual sleeves, or even a pair of jeans that are unique.
Make sure you select a statement piece, whether it's a jumper with oversized shoulders, an asymmetrical jacket, or a pair of loud leather look pants. A statement piece is a must if you want to stand out on the street and be worthy of taking 'street style' fashion photographs.
Choose Your Colors Wisely
Pretty much any color can go in a street outfit. You can be loud and proud, or even just go neutral. However, it's a good idea to select a solid color as the base, and to have similar colors running through the entire outfit. For example, you could have black as the base of your outfit, and then red accents running through. You could even go for different tones of the same color, or completely contrasting bold colors. You'll often see contrasting colors used in street style, such as orange and green, pink and yellow, and more. Wear your colors with pride!
Wear With Confidence
The key to nailing any street style look is to wear it with confidence. You should be comfortable in what you wear of course, but sometimes it can take trial and error to figure out what works for you. Whatever you do, when you leave the house, make sure you are confident, even if this means creating your own alter ego like Beyonce! The more confident you are, the more people will absolutely love your unique style and want to emulate it.
As the saying goes, you should 'fake it until you make it'. You might not feel confident on the inside, but the more you fake it, the more it will come naturally to you. Eventually, you might find that you feel confident naturally. You won't believe the change in your mindset.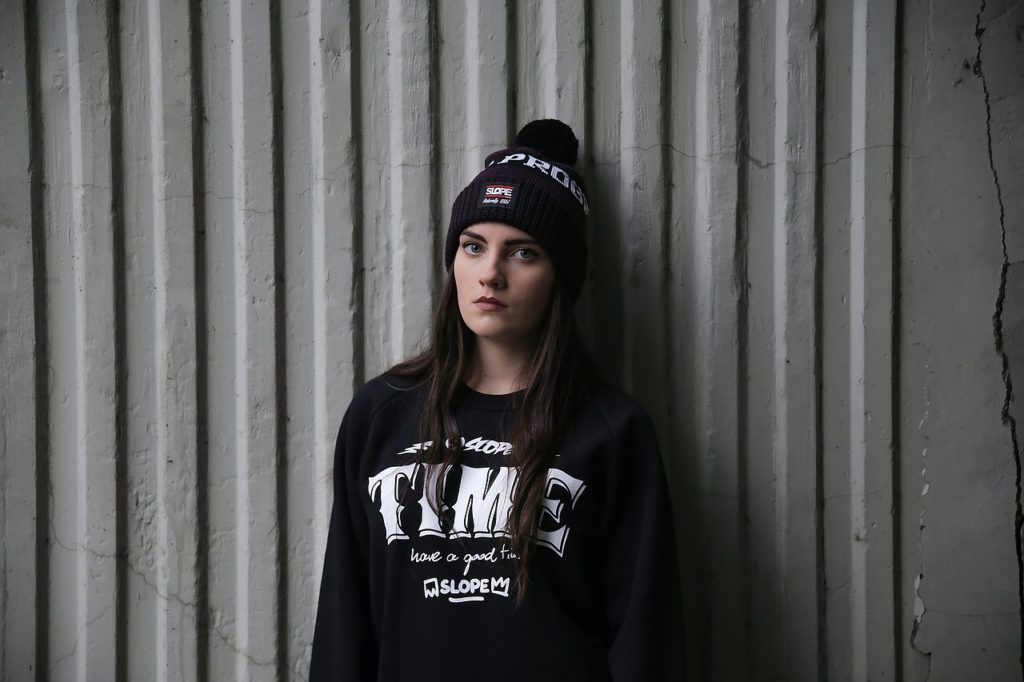 Make The Most Of Graphic Patterns
Graphic patterns are one of the most common things you'll see in a street style outfit. They look incredible, whether you're wearing them all over or going for a more subtle look. You can wear patterned trousers or a patterned jacket for a big impact. If you'd rather tone down your look, patterned shoes or even a patterned bag is a great way to get used to wearing cool patterns. Once you're used to wearing them, you'll wonder why you never did before.
If you really want to make your patterns stand out, you can mix them up. The rule to mixing patterns and wearing them together is to wear an odd number, and ensure that they are different scales. For example, a pattern of a big scale, a pattern of a medium scale, and a pattern of a small scale. That being said, if you feel confident, you can make up your own pattern rules!
Go Big With Your Texture
Texture in your outfit needs to be in abundance. You'll never spot a boring street style outfit, and that's because they're full of texture. Feathers, suede, leather, tassels, sequins, beads, and other embellishments are all great to include in your outfits. Mixing up different textures will give your outfit a super cool vibe. You can wear textured bags, textured shoes, and more. If you love the feel of something, buy it! You can never have too much texture in your outfit.
Get The Balance Right
Balancing your outfit needs to be just right. You need just the right mix of slouchy and fitted for your outfit to look great. For instance, if you're wearing super tight jeans, then wearing a slouchy jumper will help to balance it out. If you're wearing a tight top, slouchier trousers will usually look better. However, there are exceptions to this rule, so you need to use your own judgement to get it right. Many fashionistas have stepped out of the house in the past wearing super baggy outfits all over and looked super cool for doing it. Just think about Mary Kate and Ashley, the Olsen twins. They are a great example of people who can rock a slouchy style perfectly.
Pile On The Jewelry
Street style is all about super cool jewellery. You can never go wrong with jewellery, especially not from companies such as JACOBS THE JEWELLER. As long as you know what you like and how you want to style this particular accessory, that's all that matters. Don't be afraid to pile on the jewellery when you're accessorizing your outfit. Some say that there can be too much jewellery, but things are a little more lenient when you're creating a street style look. You can layer on all kinds of cool rings, bangles, and necklaces to create the look you want. It's a good idea to have a statement piece to top it all off, like those Frost NYC have on offer. Making a statement with your jewellery is super fun and can make any outfit look better in an instant. Practice layering different pieces. You'll know when you're wearing too much.
You can try wearing costume jewelry to begin with if you want to figure out what works for you before you invest in higher quality pieces. There are so many amazing high street stores you can buy jewelry from, and if you look after them, they should last a while.
Style Your Sneakers
Street style calls for an amazing pair of sneakers to style up. Sure, you can wear boots and heels when you're trying to get the perfect street style too. However, sneakers are just the best. They can instantly make any outfit look 'street' even if you're wearing a pretty dress or a going out outfit. You can wear your sneakers with any outfit you choose, and it's almost like it automatically becomes street. Try it and you'll see the magic that sneakers can have on any outfit!
If you don't have sneakers, now is the time to invest in some by checking out websites like vessifootwear.com, to find your perfect pair. It doesn't matter whether you prefer Converse, Vans, or even Adidas. What matters is that you work on styling them and have fun with it. You can wear them with delicate dresses, luxurious trousers, and so much more.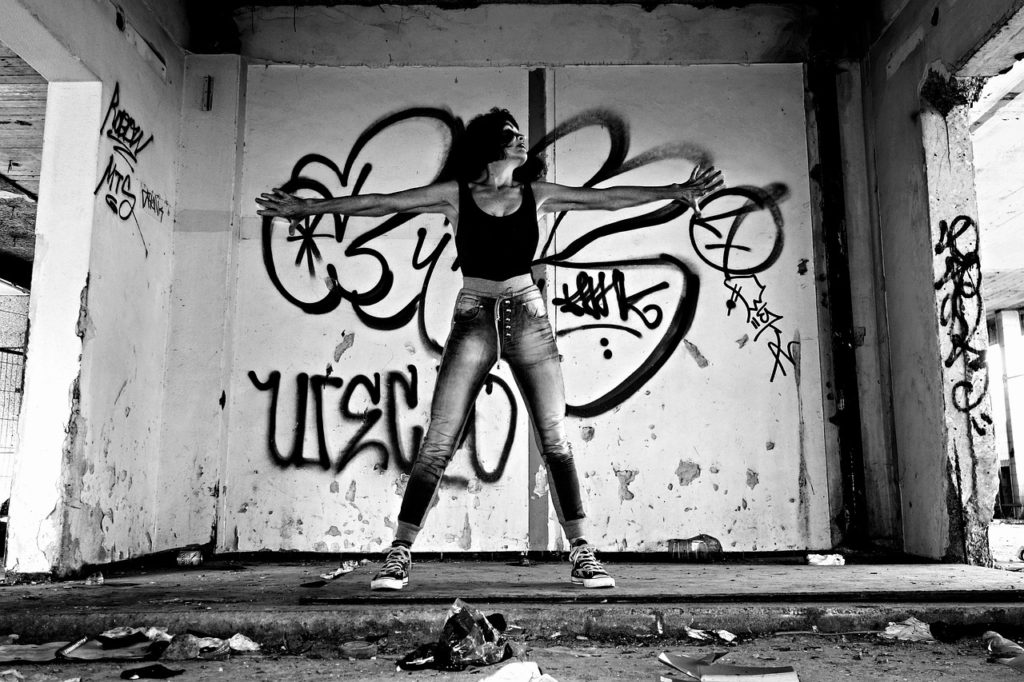 A Belt Makes All The Difference
Feeling like your street outfit is missing something? A belt could make all the difference. A belt can help to break up your outfit and add more shape. If you're wearing something quite slouchy, a belt around the waist will give you a better look and make you feel more confident. It's up to you whether you go super skinny or quite thick with your waist belt. Very thick belts seem to be all the rage these days, especially those that look like corsets.
Mix Up Different Styles
Feel free to experiment with different styles. Just go wild with the styles you like! In street style, you can easily mix things like sequins, sneakers, skirts and blazers and create a look that's all your own. The great thing about street style is that it's not just categorized as one style. You can have street style and look boho, tailored, and even girly. It's all about figuring out what your favorite styles are and what works best for you!
Don't Overthink – It Should Be Pretty Effortless
The key when you're putting together your street style outfit is not to overthink it. Your look should be pretty effortless. Of course this doesn't mean you can't spend 30 minutes choosing and styling your outfit. It just means you shouldn't be able to tell that that's what you've done. Make sure you leave something untucked or rumpled, even unbuttoned to get that super 'effortless' vibe. You want to be one of those people that others look at and say 'wow, they are so beautiful without trying'!
Hopefully, this guide has helped you to pick up some valuable tips for nailing street style and making it your own once and for all. If you need some inspiration, there are plenty of Instagram, Lookbook, and Pinterest pages that will help you to put together a cool and effortless street outfit. Save your favorites and you'll be able to create your own using them!
You can always look effortlessly cool from now on. Do you have street style tips of your own you'd love to share? Make sure you leave a comment with them below. Come back for more posts soon!