Do you stand all day?  Are your feet always sore?  Then this review is the one for you.  When Still Standing first showed up I had my reservations.  Was it actually going to work?  Will it leave my feet sticky?  What exactly does it do?  So off I went to start checking it out.  As you all know these days I spend most of my time at the computer not on my feet.  So to really try this one out.  I got out my tennis shoes and I was off walking.  I walked nonstop for over a week.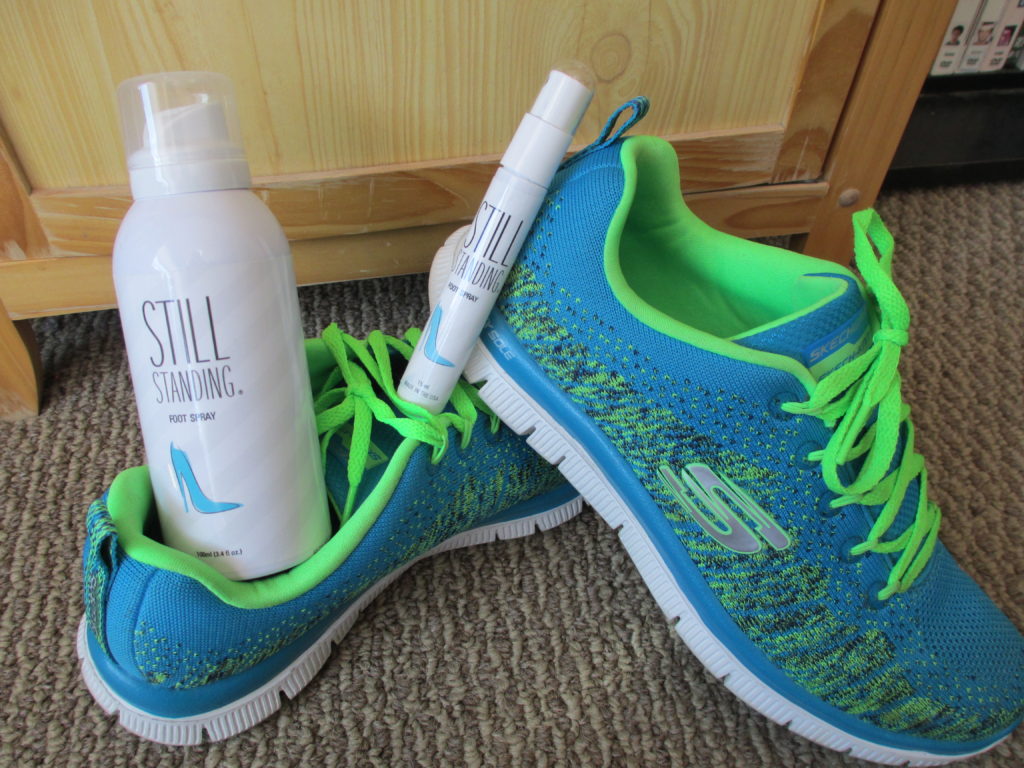 Normally after a few hours my feet are soar and tired. With this spray I did not even have a twinge.  My feet were so relaxed I could not even tell I wearing shoes.  This spray was so easy to use.  Just spray on and go.  It did not leave my feet sticky at all just cooled and refreshed.  I was truly impressed with this spray.  I even wore heals for a few hours and walked around and my feet were perfectly fine.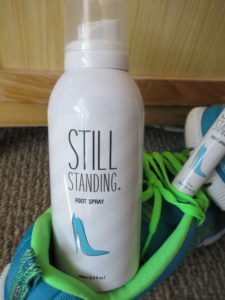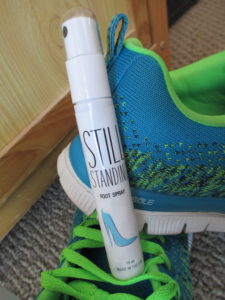 When I was done testing it out and ready to lounge and write.  I still sprayed my feet while I was hanging out and I think it was the best thing I ever did.  I found out this spray will not only relax your feet but it also cools them.  So while it was 90 degrees in our house my feet still feel cool and refreshed.  As you all know sometimes it is just too hot and you cannot get comfortable.  For my readers in Texas and Arizona right now I can see you nodding your head.  Then this is the spray for you.  It actually helped keep my body temperature down.  I was more comfortable than anyone else in the house.  Before you ask no I did not share, this baby is all mine.  Whether you are on your feet all day, or just need a little pampering I completely recommend this awesome spray.  You will not be sorry you stocked up on it. Still Standing comes in the household size and even a perfect purse/carry on one.  If you are traveling the smaller one is under the travel amount so you can throw this right in your bag for your travels.  While you are out all day sightseeing this will be a life saver.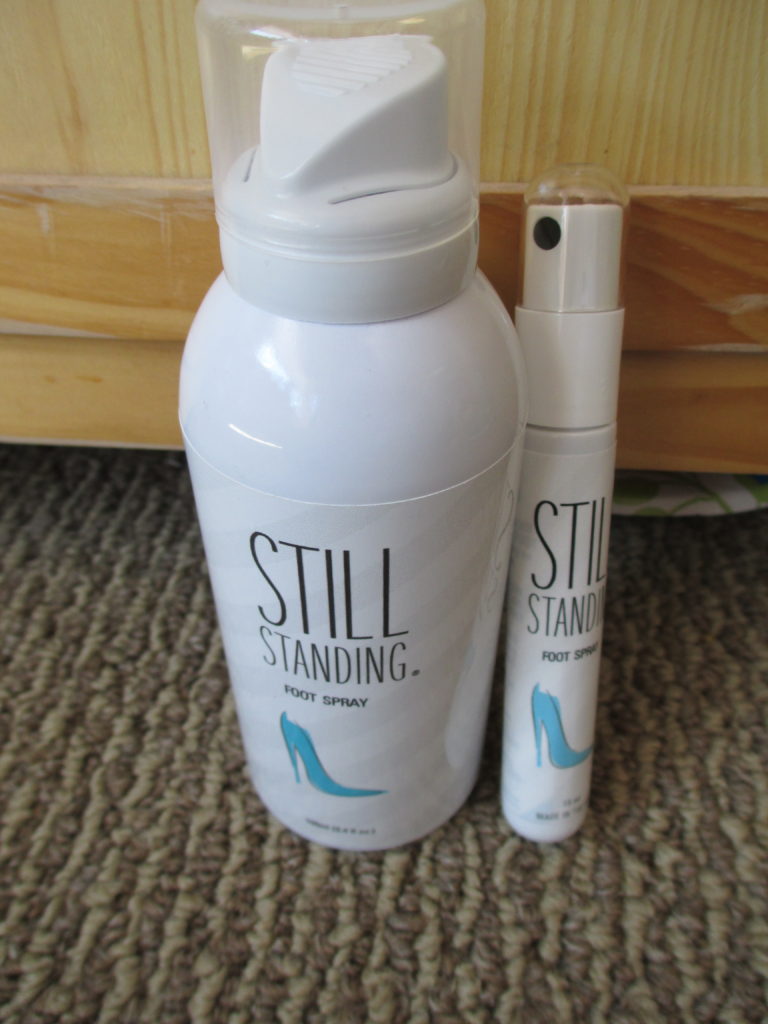 Although I got this free to try all opinions are 100% my own.