Are you a fan of retail therapy or do you always seem to find yourself in a store looking for gifts or essentials for the kids? Whether you enjoy shopping or you dread going to the mall, it pays to be a savvy shopper. Who doesn't love a bargain? If you're keen to get more bang for your buck, here are some top tips.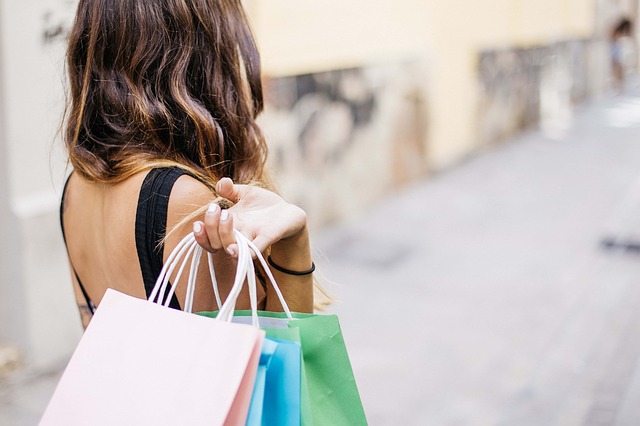 Image taken from https://pixabay.com/en/woman-shopping-lifestyle-beautiful-3040029/
Shop online
Shopping online can save you time and effort, but it can also save you a lot of cash. If you shop online, there are myriad ways you can get more for your money. The first thing to do if you have specific items in mind, for example, a pair of branded trainers, is to compare prices. Using a search engine, you can look at prices charged by a host of different retailers in a matter of seconds. The second thing to do is look for discounted gift cards online at sites like Cards2Cash. If you tend to spend a lot of money at the same stores, it's worth buying gift cards at lower prices. If you don't use them, you can always sell them on. Finally, it's really useful to sign up to mailing lists. Register with discount and coupon sites, and subscribe to your favorite retailers. If you're on the list, you'll often find that you get advance notice of sales and offers and you'll get promotions, such as 10% off codes, sent to your inbox.
Buy at the right time
There's a huge amount of competition out there among retailers, and it's very common for stores to run promotions to attract new customers and outshine their rivals. If you're on the lookout for an item you've seen in-store or online, and you're not in a hurry to buy, it may be worth biding your time and waiting for a sale. Many stores will offer discounts to celebrate special occasions, such as Christmas and Easter, and changes in the seasons. As fashion tends to move faster than changes in the weather, it's often possible to buy items in the sale that will serve you well for weeks afterwards. Look out for coats, hats, and scarves on sale as winter draws to a close and summer staples at slashed prices as the fall approaches. If you sign up to mailing lists, you should be notified about one-off specials and seasonal sales, so keep an eye on your inbox.
Buy in bulk
If you have items that you buy over and over again, it's worth looking into the option of ordering in bulk. If you're stocking up on nappies for your baby, you go through bottles of bubble bath at a rate of knots, or you use the same washing powder all the time, for example, buying in bulk could save you a fortune.
Most of us strive to get more for our money. If you love to shop or you're always stocking up on items for the kids, hopefully, these savvy shopping tips will come in handy.