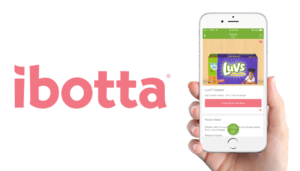 Hello all moms out there.  If you are anything like me there are 3 things you hate to spend money on. 1 Diapers 2 garbage bags 3 toilet paper.  We buy these things just to throw them away.  Yes, I know they each have a purpose to make out life better but at the same time I cringe just a little when I have to go stock up on these Items.  Now I have some awesome news for you.  Luvs knows how you feel and they are helping make the next store trip easier on your wallet.  This week if you have Ibotta you can get a limited-time $5 rebate on any boxed variety of Luvs diapers, 54ct. box or larger.  Do you use more than this in a week no worries all we had those weeks, and so have the people at Luvs so they also are offering a $2 print-at-home coupon this month.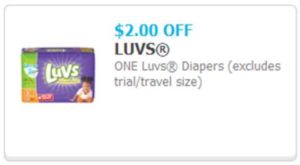 Not only will you be saving all month long but you will be getting a great product that is already a great price.  You know the commercials that say "Live and learn and get Luvs" they got that one right.  When I first had little guy I went with a really more expensive diaper they leaked everywhere.  They were always a problem.  Then I learned and got Luvs, it's funny I decided to try them after my 100 leaky diaper and seeing the commercial.  I was truly happy with Luvs and they helped save so many cute outfits threw the year.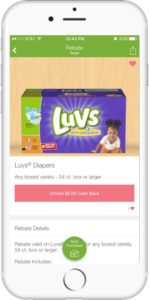 Haven't used Ibotta yet?  This is not a problem.  I can help you get started.
First download the Ibotta App (you will need this to submit your receipts)
Second Unlock rebated by completing special tasks.
Third go shopping for the rewards you unlocked
Fourth Scan your product bar code and submit your receipt.
Fifth Collect your cash
This could not be easier.  Think about it just by following these easy steps you could be collecting $5 cash just from Luvs this week.  You will have years of expenses from your little one make sure to save all the money you can when you can.  College will be coming sooner than you think.
This review was made possible by iConnect and Luvs.  I was provided compensation to facilitate this post, but all opinions stated are 100% mine.