This is a sponsored post with Diamond Bloggers.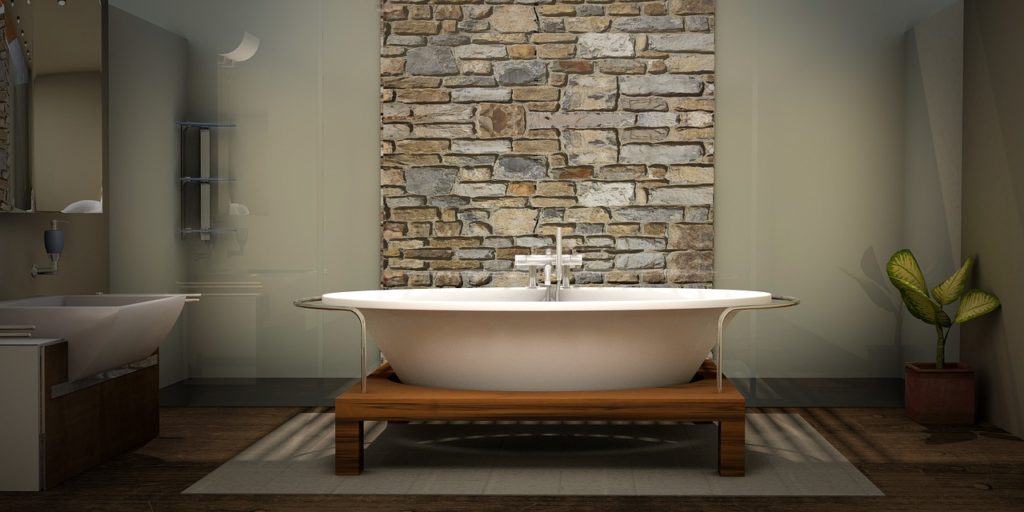 The Bathroom is one of my favorite rooms.  When I get a nice relaxing bath there is nothing better.  I have lived in a lot of older apartments and homes and one thing I can definitely say is renovate your bathroom.  If you are selling your home or just making it your space changing your bathroom can make a huge difference.
Of course, you always want the help of professionals.  Before you start looking make sure you have an idea of what you are looking for.  Do you want a claw foot bathtub, or a jacuzzi tub?  Do you even want a bathtub or are you a giant shower person.? Then start your google search.  Do a google search for your area like bath remodel in Tallahassee to find the help you need in your area.
There are a few things to consider when starting to remodel your bathroom.
The Size
Make sure you have the right measurements you don't want to fall in love with a big jacuzzi tub just to find out you would have to get ride of the toilet to have it.  In this case size does matter.  Make sure you have enough room for a small book shelf or rack.  This will be perfect to place your books or candles in an area where you can easily reach them,
The Theme
When picking your theme, it is going to determine what kind of sink you have, The colors, the mirror.  If you are just picking up random stuff you may get it all together and it will just be a mess and not relaxing at all.
Picking your Color
The color is a key item when re doing your bathroom.  What ever your calm color is go with that shade.  If you are thinking of going with just one wall, go with the wall across from the mirror so you see it in the reflection.   When you pick your calm color think of adding your accent pieces like a little bin to put your toiletries in that matches.  This will not only blend in it will add to the calmness of the room.
Along with the color this will also help you decide on the tile or marble you will be using.  I love a great marble counter top, but sometimes the colors will just not match what you are going for so take a look at the tiles too.  But please, please, please do not add rug to the bathroom.  I have seen a few of these and they did not turn out well after a few weeks.
What ever your dream bathroom is makes sure you find the right contractor.  This is your dream bathroom and the person who you are working with should be able to make your dream come to life.