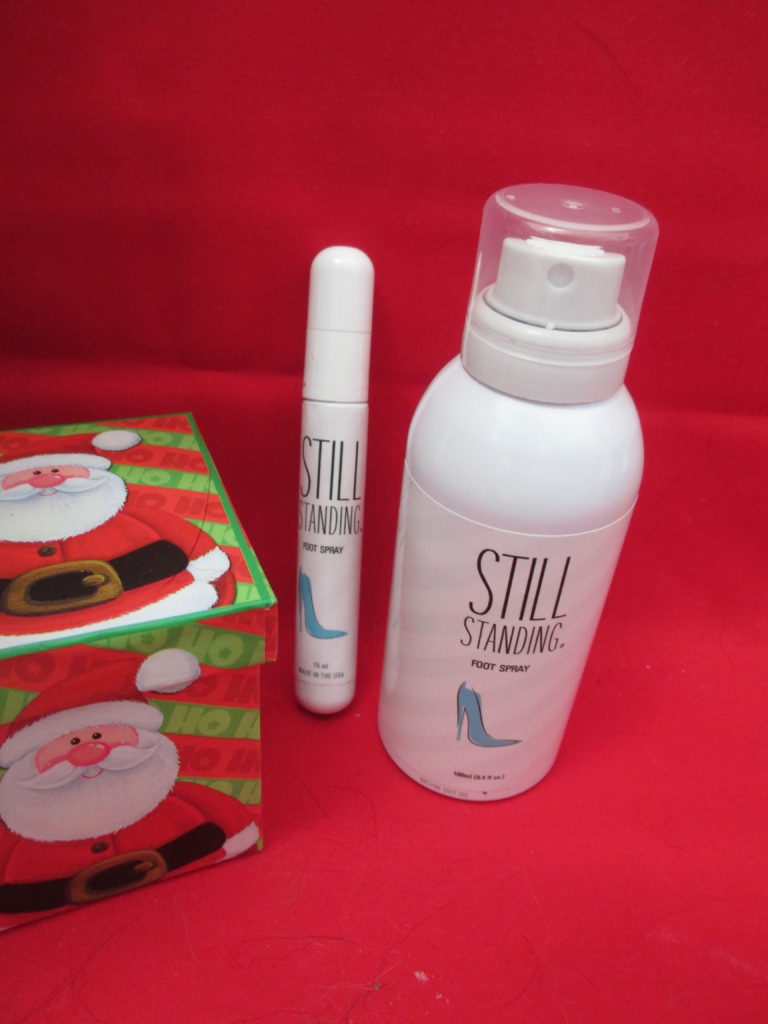 Have you heard of Still Standing?  If not let me tell you why every woman should get this in her stocking.  When we have to wear heals it can be hard on our feet.  The pressure can get to you almost immediately and for some seasoned ladies it does not happen for a while but eventually our feet get tired.  This fantastic spray you can use any time in the day or night.  Still Standing will help easy the discomfort of your feet.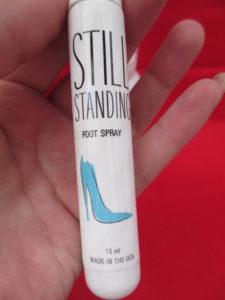 I love that this really is not just for woman who wear heals.  I don't think I have worn them since I broke my ankle 10 years ago.  Even without wearing heals my feet get tired.  I am on them all day and when I do get the chance to work out my feet are always the first thing that hurts.  Still Standing helps easy the pain and has a cooling feeling.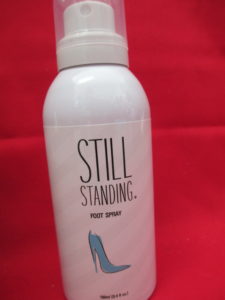 This also comes in two different sized they have a bigger one I keep in my bedroom so I can spray before I go when I know I am going to have a long day.  They also have a mini size that I can throw into my purse for the surprise days.  I can't tell you how much I loved this on our last trip to the amusement park.  The smaller one is also small enough to go threw the airport with.  So, throw this in your baggy and be ready for anything.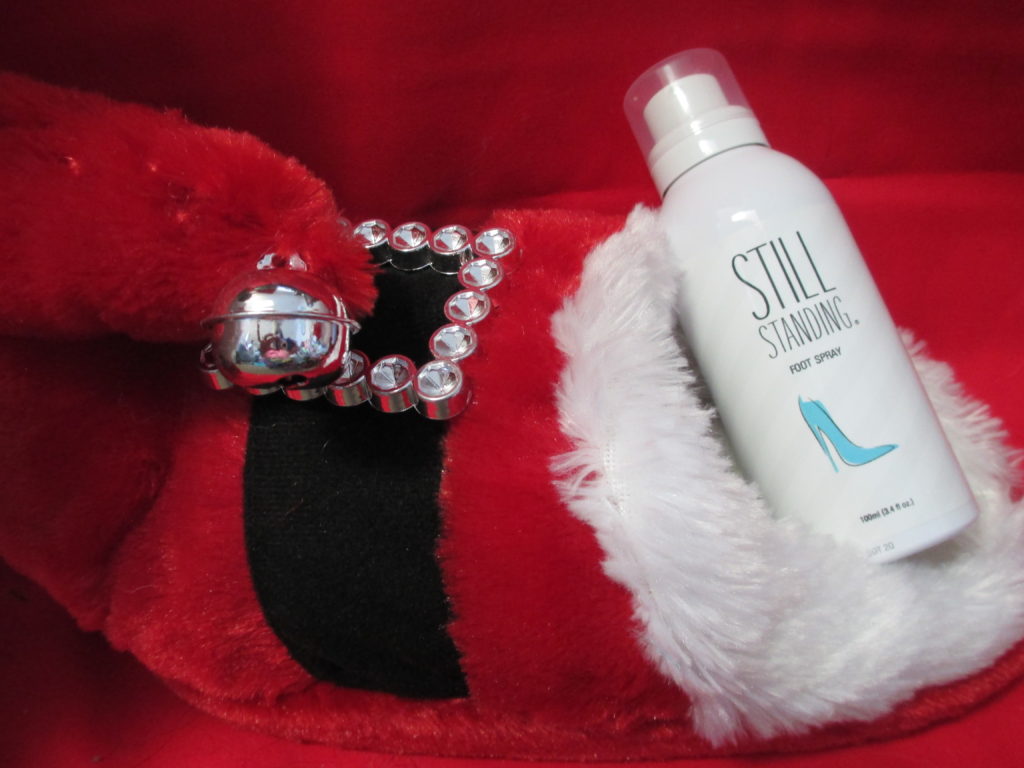 Make sure to check out Still Standing and be ready for all those holiday party's this year.
I got this free in exchange for an honest review