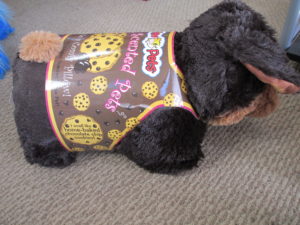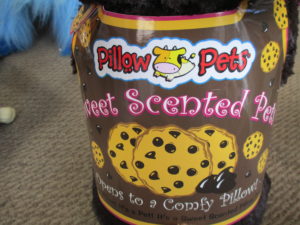 Pillow pets have always been a favorite in our house.  During the holidays, I have 2 nephews who have always loved them.  This year my little guy has gone nuts for them.  I showed him them all on the web site and he went nuts for the Sweet Scented Pets.  There was one he called the cookie dog he had to have.  This is a cute dog that turns into a pillow that he can cuddle with, and it smells like chocolate chip cookies.  How could this get any more perfect for my little guy.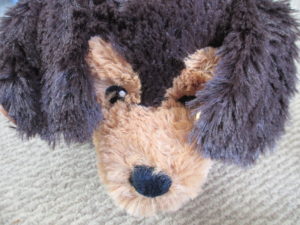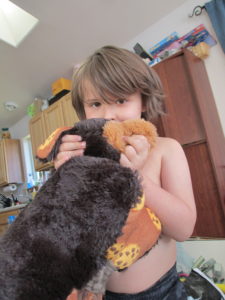 I was truly wondering how much like a cookie it would smell like, and if the smell would last. When I opened the bag up it came in the whole house smelled like fresh baked chocolate chip cookie.   We have had him for 2 weeks now and he still smells like cookies.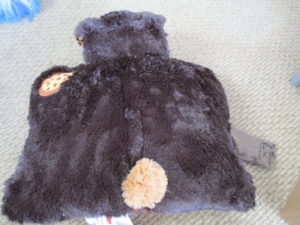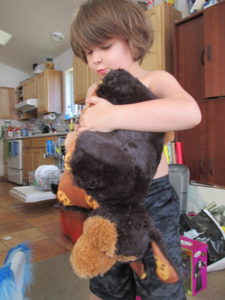 This could not have showed up on a more perfect day.  As most of you know we all got the flu and when the boys are sick no one is happy in our house.  This little guy showed up and put the biggest smile on my little guy's face.  He cuddled with him all day long and even took a nap with him.  This guy has not left his side now for 2 weeks.  He even went to school with him for show and tell.   If you are looking for the perfect bed time toy for your little one you cannot go wrong with Pillow Pets.  They have everything from the new Trolls, to Paw Patrol and so much more.  I would suggest a pillow pet on every holiday list this year.   Little guy has already added 3 more to his list.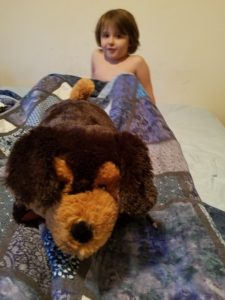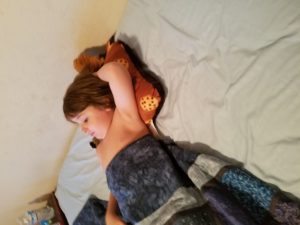 I would also love to note that My Pillow Pets are always doing awesome giveaways. Make sure to like there Facebook and Twitter page to keep up with the latest giveaways and new friends for your kids.
I got this free in exchange for an honest review
Don't forget to check out our full Holiday Gift Guide