If you have not seen this hit Nickelodeon Cartoon you are missing out.  This was my first time seeing it and now I am hooked.  If you are looking for a cartoon that helps show your kids that nothing can be that bad if you have a good friend by your side this is it.  Marinette and Adrien are your two normal teenagers who are just trying to get through the normal school and daily drama of life.  They also have secret identity's and have to help save their town on top of it all.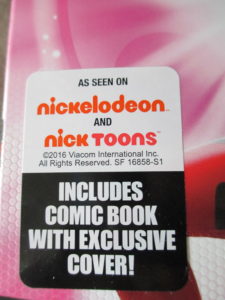 I loved that we have girl superheroes.  I think all girls should know they are exceptional and can do it all with the help of a few good friends.  This is a family friendly cartoon so no worries what ages your little ones are.  The costumes are adorable Lady Bug and Cat Noir make a great team.  I think I would have to say Ladybug is my favorite costume so original.  This cartoon has it all Drama, Jewelry, and even Magical pets.  Make sure to add this to your normal cartoon list.   You can now buy these six episodes from amazon.   We have it in out portable DVD player so it travels along with us.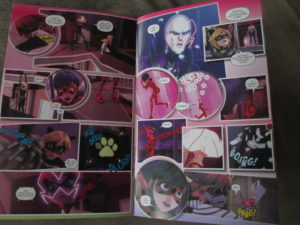 This special DVD also comes with your very own Comic Book with exclusive cover and six great episodes. You will also get a bonus feature and episode of Animatics.
  I got this movie free in exchange for an honest review.