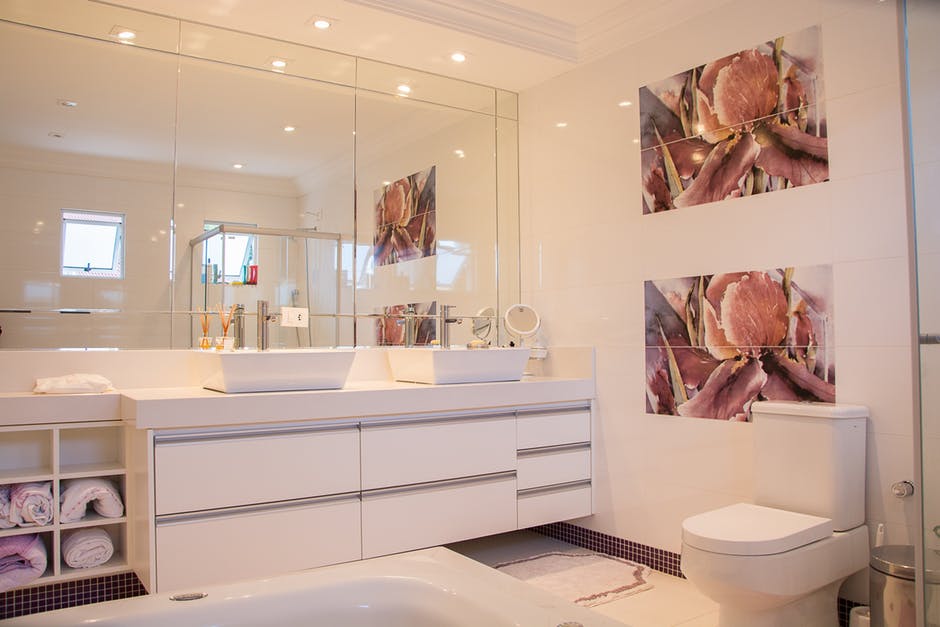 After a busy day, is there anything nicer than coming home and soaking in your lucite perspex acrylic bathtub? Hot water to relieve tense muscles, pampering products to clean and nourish your skin and a few moments of calm and quiet to collect your thoughts. Absolute bliss. But there's nothing that will bring you back to earth quicker than looking around and seeing that your bathroom is looking worse for wear. It could be a chipped tile, manky grout or a shower curtain that's seen better days. All of the little things add up and can well and truly ruin the ambiance of a lovely relaxing bath. If you're wanting to upgrade and bring a bit of spa-like luxury to your bathroom, here are a few ways you could go about it.
Stunning Tiles
A bathroom that's tiled from top to toe will always have a gorgeous, luxurious look to it. They are also hardwearing and unlike paint or paper won't become damaged from steam. You may need to scrape and refresh the grout every few years to keep the bathroom looking fresh but on the whole they will last for decades if looked after properly. Luxury options like limestone, granite and marble would look especially beautiful, while these are very expensive on the plus side the bathroom is only a small room so it could be worth the investment. If you choose a simple design in a neutral color the tiles will look good for years to come without looking outdated.
Underfloor Heating
To make your luxurious flooring even fancier, how about having underfloor heating installed? No more stepping out of the bath or shower onto cold tiles, this way you get a sumptuous feeling underfoot. This is an expensive addition to the bathroom, but if you really wanted to go all out it's something worth doing before laying your floor down. Devex floor heating systems can make your home feel much warmer and cozier. Make sure you check that the flooring you have picked is suitable for underfloor heating as not every material is compatible. And make sure it's fitted by an experienced professional.
A Beautiful Vanity
The edition of bathroom vanities to any sink area where you can get ready for the day is essential, and a high end vanity will do wonders for the look of your bathroom. Choose a style and materials that work well with the theme of the room (for example will you go modern or traditional), you could even look into double vanities if you're fed up fighting your partner for the sink each morning! It's somewhere you can brush your teeth, do your makeup, dry your hair and store your products.
Shower and Bath
Finally, arguably the most important things in the bathroom are the shower and the bath. If you go with beautiful versions you will instantly make your bathroom look luxurious. It could be a large double power shower, a roll top or jacuzzi bath. Choose high end taps to finish everything off.
How would you go about creating a luxury bathroom at home?