For frequent flyers, nothing can be more tedious than an airport. You sit around for hours in uncomfortable chairs that are specifically designed to discourage napping. You either eat a grocery-store sandwich or perhaps splurge on a meal. Most likely, however, you are scrolling on your phone and trying to get through your wait times as quietly as possible. This doesn't have to be your experience. You can have fun at the airport, and it can become a true highlight of your trip if you only follow these tips: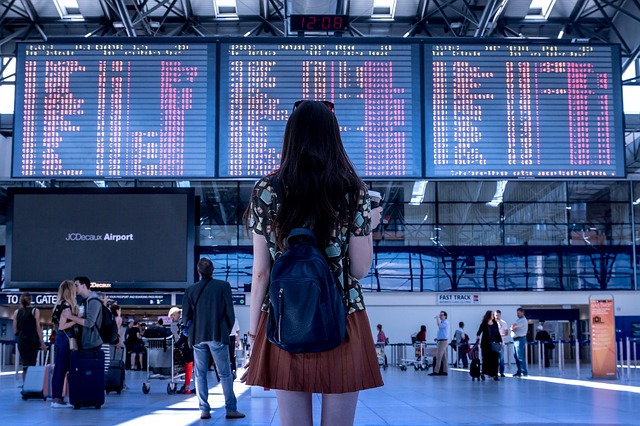 Know Your Rights in Advance to Avoid Stress
There are three main stress points in airports:
Knowing your rights and what you need in advance can help you make each stress point easier to manage and get through. For example, to improve your experience going through security, you can have your liquids located in one easy-to-access area, and your electronics in another. To minimize stress during flight delays, know your compensation rights. If you are traveling within Europe, then claiming through FairPlane.co.uk will be a breeze. If not, check the country's laws and airline's regulations. As for customs, know what you need to have on hand and print everything off.
Tips to Stay Comfortable to Maximize Enjoyment
There are many ways to stay comfortable at both an airport and an airplane. To start, wear layers that are either dark or patterned. This way you can always be the perfect temperature whether you are chilly from the air conditioning or sweltering in the heat outside.
It is also a good idea to actually do things while you are at the airport. Sitting in the waiting room seats will only prove to be an uncomfortable experience. The seats themselves are specifically designed, after all, to discourage napping lest some poor traveler miss their flight.
How to Spend Your Time in the Airport
Instead of waiting in an uncomfortable seat, try any of these fun activities to both spend your time and have fun while at the airport:
There are plenty of restaurants at nearly every airport out there, which gives you the opportunity to treat yourself to a nice meal. This is particularly important if your flight either doesn't offer complimentary meals, or you know from experience they aren't to your liking.
Do Some Shopping for Yourself or a Friend
Airports benefit from duty-free shopping, which makes this the ultimate time to get something nice for yourself or a friend. You won't have to pay tax, and can still benefit from sales as they occur. To really get great discounts, however, look to the liquor.
Pick Up an Airport Book to Read on Your Trip
Magazines and books are great companions to any traveler, and picking out the best one for your trip can take time. As you are at the airport waiting, this means that you can actually pick out a new book that you will absolutely love.