I love Holiday movies.  I will be watching them from November 1st all the way till New Years.  I love that now they have some great ones for my little one with charters that he already loves.  These three movies will not only help teach your kids great lessons, but they will also help get them into the holiday spirit.  I love wrapping them up and giving them for special presents before the holidays.  It's a great way to keep them excited about the holidays without breaking the bank. You can buy any of these great titles here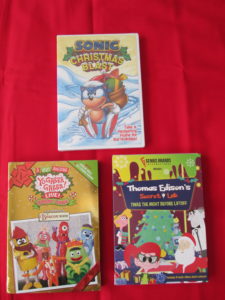 A Very Awesome Yo Gabba Gabba! Live! Holiday Show!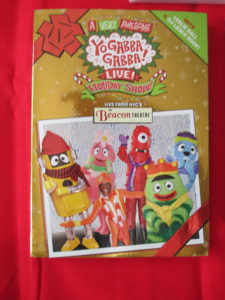 There's only one thing more fun than Yo Gabba Gabba! Live! And the 
holidays
 – putting them together! Join DJ Lance Rock, Brobee, Foofa, Muno, Plex and Toodee as they dance, sing and decorate the tree to prepare for the arrival of Santa Claus! Filmed live at New York City's the Beacon Theater, celebrate the season with the colorful cast of characters singing their hits, including 'It's Wintertime,' 'Every Snowflake's Different, Just Like You' and a holiday version of everyone's favorite 'Party in my Tummy!' Including special appearances by superstar Leslie Hall and the one and only Santa Claus! Snowflakes are falling and we can hardly wait!
Sonic Christmas Blast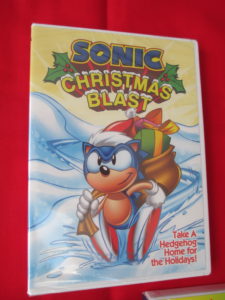 Santa Claus announces his retirement on television and the public is shocked! But it's Santa's replacement Robotropolis who has everyone worried. It seems Robotropolis has his own ideas and instead of giving boys and girls gifts Robotropolis would rather receive them. Join Sonic the Hedgehog in an adventure to rescue the spirit of Christmas and bring joy back to the world!
Thomas Edison's Secret Lab: Twas the Night Before Liftoff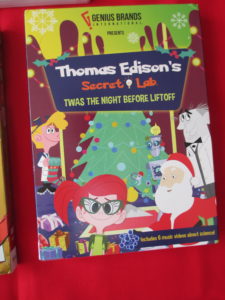 Unknown to the world, Thomas Edison built a secret lab where he invented a virtual version of himself and a steampunk robot named Von Bolt. Years later, Angie, a twelve-year-old science prodigy, discovers the lab. When an old friend of Edison's visits the lab and asks the Secret Lab Kids to help him with an urgent, top-secret project, they have to follow him through a wormhole to get to his own secret lab. Who could this mysterious friend be and what is this top secret project during the holiday season?
I got these free in exchange for an honest review.