When you are thinking about redoing your home there are some expensive changed and some inexpensive changes you can make, which will make a big difference. Whether you are trying to make it your lifetime home or just easier to sell to someone like we buy houses Tampa, here are a few things you can change that will really change the house from BLAH to WOW.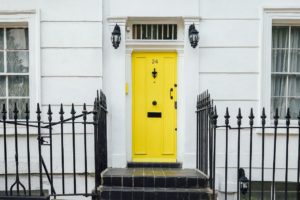 Paint
Yes, I know this is an obvious. This is one that really does make a big difference. From the inside to the outside it can change any room. I would also like to note if you are a smoker and smoke in the house, you might think those walls are white still but they are not. If you are trying to resell the house go for a neutral color, this will make it easier for people to picture exactly what they want in the house.
Windows
There is nothing worse than a wonderful house with no windows. Think about replacing some of those little ones with bigger ones. If there are not enough windows add a few. Are your windows old replace them. This will not only make it look better but also help save you money on electricity. If you have an outside area think about adding external folding doors to help, make the indoors become the outdoors on nice days.
Doors
Yes, I know it sounds weird. My mom replaced all the bedroom doors and hall way doors last year, and you would not believe the difference it made. The whole hall way looks new and refreshed. The right door can really put the look together.
It does not have to be expensive but add something to the walls. You are not living in a bachelor pad. Show off scenery you love or even family photos to make it your home. If you are selling your home, they say you should take down family photos. People who are buying want to picture their own family in the house.
These are just a few things that can make a difference in any house. What did you do to your house that really made a difference?