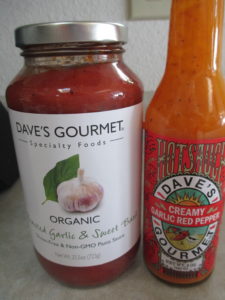 So, I got an e-mail that says hey do you like garlic.  I was a little confused is there people out there that don't like it?  Then I read on to see pictures of some great sauces that were just calling my name and needed to be a part of my kitchen arsenal.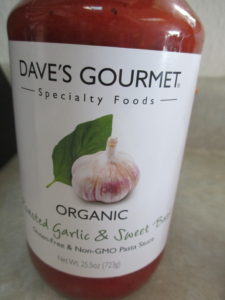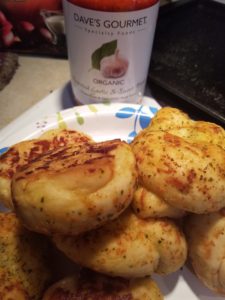 For the spaghetti sauce, we did a little different.  I was really craving Garlic Knots but to have an awesome garlic knots you really need a great dipping sauce.  So, we used the sauce for dipping sauce and it was fantastic.  A perfect blend of tomato, garlic and basil.  This sauce could only be better when you add some ground beef and pour over some noodles.  This will be my dipping sauce for now on.  The sauce can make or break your garlic bread and this one truly made it.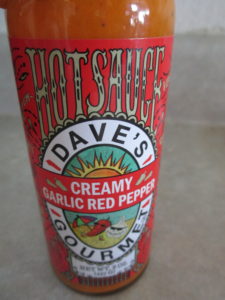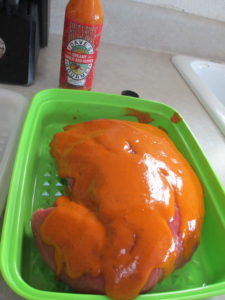 The Dave's Gourmet Creamy Garlic Red Pepper Sauce the guys went nuts over.  This showed up while I was gone and hubby wanted to eat it right away.  I made him wait and we had dinner with the guys.  We marinade steaks in the sauce and they all love it.  As you can see from the pictures above the sauce had a great color and the smell was even better.  The sauce made a perfect marinade for our steaks.  I can think of so many ways this sauce is going to be a hit.  Next I think we will try on fajitas. The sauce was a perfect blend of spicy and tangy.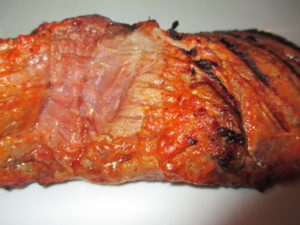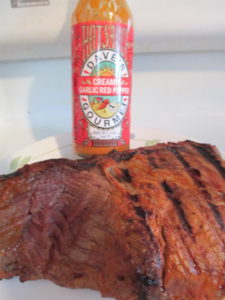 Now I know what they meant by the e-mail.  If you are a garlic lover and have not tried Dave's Gourmet, it is a must.   The ones I got to try are Gluten free, non-GMO and taste like a dream.  If you are a foodie these are a must to have in your fridge.
I got these free to try in exchange for an honest review.