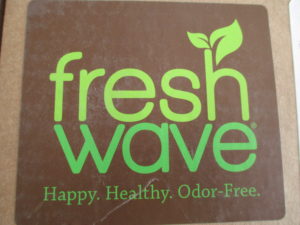 Have you checked out the latest from fresh wave?  As most of you know I love their room spray and other items, but I have now become obsessed with the new Fresh Wave candle.  This candle not only has a fresh clean smell but it also helps clean the air in the room you are in.  I tried this out in the kitchen first.  I was cooking my bacon beans and the smell of onions just filled the air.  I like them in my food but I don't need the whole house smelling like onions for the day.  This candle helped clean the air in no time.
The Fresh Wave candle is a soy based candle that helps remove odors using natural ingredients.  This candle is safe for pets and kids.  No this does not mean let them play with it come on people it means when it burns the smoke from it is not harmful.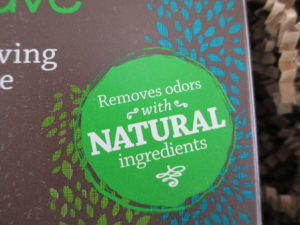 If you are anything like me this is a perfect candle for anywhere in the house.  With a little guy using the bathroom now he does not always make it into the toilet.  As we all know this leaves a pee smell that just never goes away.  I lit this candle in the bathroom while he was at school and my bathroom was smelling fresh in no time.  This is a perfect holiday gift for anyone on your list who has kids or who loves to cook but hates the lingering odors.  You can get this great candle and all Fresh Wave products at Target.  Don't forget to also pick up one for yourself.  I would also like to note this candle is also pretty.  It will fit right in with almost any decor.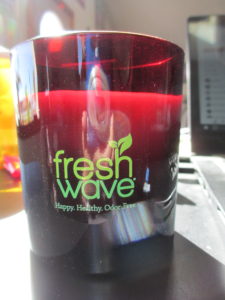 I got this free to try in exchange for an honest review.
Don't forget to check out the rest of our Holiday Gift Guide