"I received this product for free from Moms Meet (momsmeet.com) to use and post
my honest opinions. Compensation for this post was provided and this page may
contain affiliate links."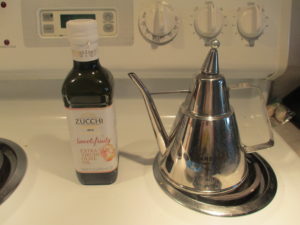 For years I was a vegetable oil girl.  I did not know any other way.  Then my sister who is always looking for a better way to cook introduced me to Olive Oil.  My food actually tastes better and it is so much easier to cook with.  I got to try Zucchi, the European Olive Oil and I was truly impressed.  This olive oil not only made cooking easier, but really let the flavor come out in my food.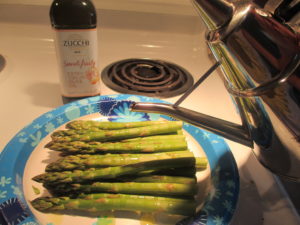 One of my favorite recipes to make is very simple Asparagus. Just cut the stems off, add Olive Oil and a little garlic salt.  Mix together and BBQ.  If you are looking for a new way to eat them this is the way.  As most of you know I normally go for the most unhealth food but these I could eat like a snack all day long.
  So why shop for European Extra Virgin Olive Oil (EVOO)?  There are a few different reasons.  Extra Virgin Olive Oil is made by pressing without heat or chemicals. The greatest impact on taste is the type of olive tree (cultivar), region (which affects climate and soil) and time of harvest. Olive oil has a high smoke point (400° F), so it can handle anything from a light sauté to a deep (and deeply flavorful) fry. This last one is one of the reasons why we use Olive Oil on everything we BBQ.  It does not burn and we get great tasting food that just melts in your mouth.   If you are looking to up your cooking game make sure to check out Zucchi Olive Oil.  You will not be disappointed.