For a few years now I have been telling you all I have the dullest skin and huge pores.  For the longest time the only thing I can do about it is load on the makeup to cover it up. I have tried so many different products, none of them made a huge difference.  Then DermWarehouse sent me JUARA RADIANCE ENZYME SCRUB and I was hooked at first use.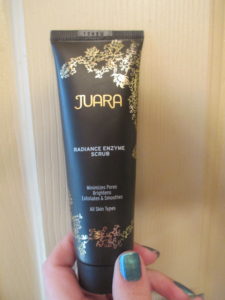 The JUARA scrub was amazing I could tell a difference in my skin in just one use. My pores were instantly smaller and my skin was so much smoother.  I love that the scrub in it was very small, it was not rough on my skin at all.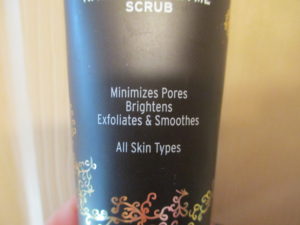 When you wash this off you will instantly see your skin glowing brighter.  This is so easy to use just massage into your skin and leave on for 1 – 3 minutes.  Then just wash off and you are ready to rock.
I was so impressed with not only DermWarehouses selection, but also their knowledge.  They asked me what my biggest concerns are and within minutes they had picked the perfect product for me to use.  I could not have been more pleased with their knowledge and service.  If you are looking for a huge selection of fantastic products then look no farther then DermWarehouse.  You are sure to find what you are looking for at a great price.
I got this free to try in exchange for an honest review