Man caves are more popular than ever, as the average man in the UK works over 40 hours per week according to the 2016 report from the Government Of National Statistics. Somebody working full time may also have a family, and may even be starting their own business as well, as entrepreneurial fever spreads through the country. There may also be gym time to account for, as men begin to feel the pressure of having the perfect sculpted body from various media sources.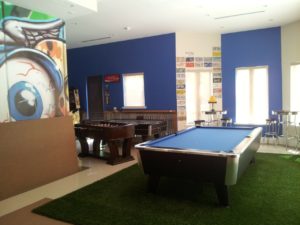 It isn't hard to see why today's man might not necessarily want a man cave, but need one to provide adequate down time in order to balance out the pressures of modern life. I've heard of some people deciding to look into Sydney granny flat cost to get some perspective on how much it might cost to get their own man cave up and running. The problem is, a lot of man caves are basically that – some battered sofa, with a fridge, big screen and games console, and for some men, that works a treat. Some men don't want all the frills and spills of a high tech man cave, they just want somewhere simple to go to when they need to let off steam. However, for some men, the ideal traditional man cave doesn't appeal at all, in fact, some men would much rather something that resembled a study instead. Or at least a space that is a little more refined and deep in purpose. Basically, not every man wants a 'cave', some men want something a touch more evolved.
Why?
There are lots of reasons a man might want something different to a man cave. Clearly all men are different and not every man cave is the same, but the want for a space more refined has truly modern influences. There's a wave of vintage lovers appreciating more refined times of the past. Then there's the fact that a person might work in a city, so they have a compact space they need to make the most of. Refined gentlemen influences also account for this rise of the refined man cave, as beard care, traditional barbers and tailoring all find themselves part of a trend. Mad Men can certainly account for some of the influence as well.
How?
So, you want a more evolved, refined man cave. Where to start? It isn't exactly easy, as the inspirational pictures look wonderful, but turning that into a reality looks very tricky. The first step, and the biggest step, is to keep thinking 'gentleman'. With all your choices, and all your options if you have it in your head, that you're creating a space for a gentleman (even if you don't feel much like one yourself) then you'll start to craft something masculine, beautiful and incredibly sophisticated. The following tips should help you further:
You Must Have Privacy
An original study would have never been a place kids would simply burst into, or even play in. This is your space, and that fact is very much to be respected by your family. However, if you cannot have a space to remain untouched by anyone other than yourself, try to at least start with the corner of a room, which is a good start.
Keep It Sophisticated
This is where the room will grow into something more than a man cave, because a man cave is rarely a sophisticated place. So you might have a mini fridge concealed inside a stunning vintage globe, instead of inside a giant football. You might have a cocktail bar full of aged whisky, instead of a keg. You get the idea.
Keep It Masculine
This is your space to have all the little male quirks you aren't able to express everywhere else in the house. How that works for you is extremely individual and personal. Just keep in mind that you can express your masculinity in this space, whether that is with your furniture choices, or through leaving out items or types of items that you cannot stand, like cushions for example.
Motivation, Inspiration & Sentimentality
Whatever you love, whatever makes you feel inspired, whatever motivates you – this space should be full of it. Things that make you feel something inside, whatever that is. Keeping the idea of sophistication in mind, try and display these items in a creative and attractive way which not only makes them look great, but keeps to the overall theme of your room.
Comfort
In your highly refined room, comfort does not need to be a squashy, ripped and stained sofa. You absolutely need to be able to relax in this space, and if you can't you won't actually want to spend time in it. However, you should also keep it looking good, so you can get visual pleasure as well as physical pleasure. For example; a chair and table set up should be ergonomically correct, with an emphasis on the quality of the wood the desk is made from, and the comfort of the chair. For the recreational part of the room, consider modern sofas with clean cut edges, luxurious materials and eloquent details. A sofa that looks as fantastic as it looks will be a real treat for guests. When it comes to any tech you have in the room, messy wiring will instantly take down the tone of the room, so be sure to install tech in clever ways that ensures it is part of the room, not just in the room.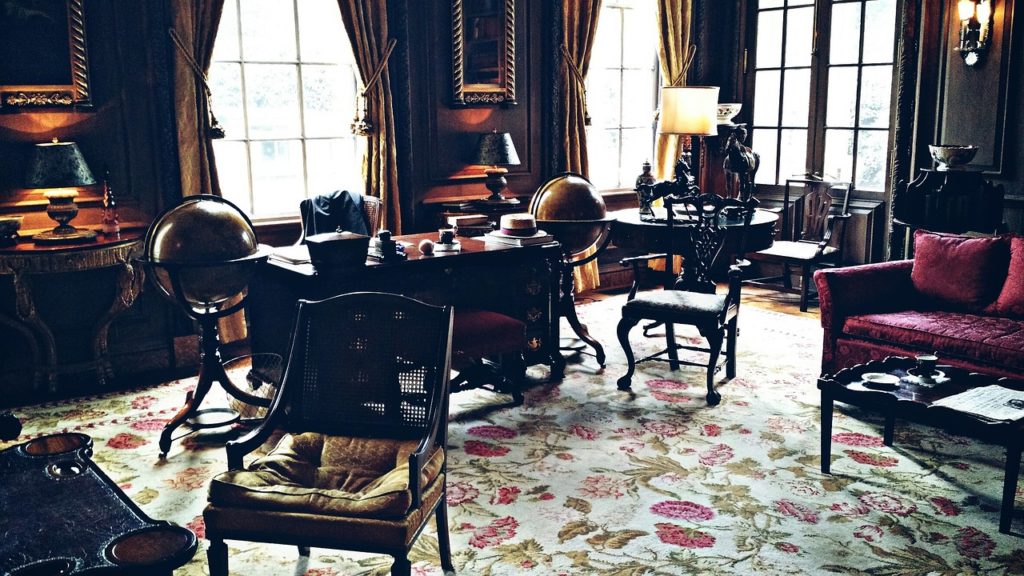 Hopefully this article has you feeling inspired and excited to create the perfectly evolved man cave in your home. Remember, keep gentleman in mind, and you're sure to create a room sophisticated and refined enough to please any fine sir.