Sometimes, no matter how much we plan and prepare, a disaster at home can strike. There might be a natural disaster leading to a flood, or damage to your home or roof. You might have a flood at home where ceilings cave in, or you get power outage from a storm. In the case of a storm or natural disaster, being prepared for the possibility of deterioration of your home is vital. As difficult as it is to face, many homes are damaged severely due to storms. Being aware of construction companies like Maple Grove Storm Damage Repair is essential for the revision of the exterior and interior of your home. Whatever does happen, you will want to be prepared and plan how you can deal with it all. Having certain things in the home is important. So read on to see what are those important things to have in.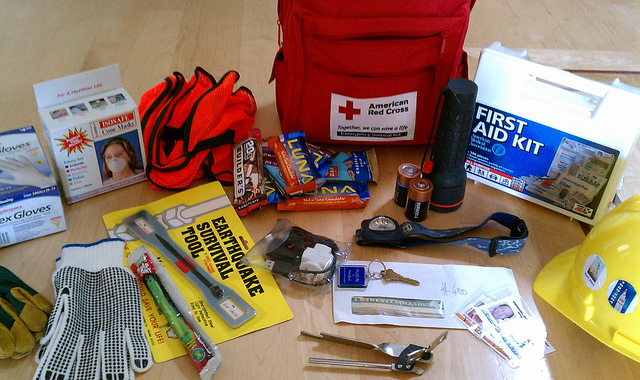 Alarms and Monitors
There are many different alarms and monitors that you can have in the home. They help to warn you about things, especially if you are sleeping and aren't aware of what is happening. Having a working fire alarm is a great idea to help prevent disaster. It will sound when there is smoke in your home. Make sure that you check it often and test it. You want it to be working all the time. The second kind of alarm to have in the home is a water alarm. It is a little lesser known and quite a few people won't have them. They are a good idea to have, though. They can be placed in areas like behind the refrigerator or under the sink. They need to be in places that will gather moisture or where water will pool. Then the alarms will go off when there is lots of moisture around. This helps when there is an internal flood or leak, rather than a natural disaster flood. It's always a good idea to have the names and numbers of contractors who can help to fix the issues, written down somewhere that you can have easy access to, like this one that offers 24 hours plumber servicing Werribee way.

Emergency Folder
Having a folder full of important documents and information is a great thing to get together. So if you don't have one at the moment, it is well recommended to get one together. It is a good idea to put in things like contact numbers for family and close friends. It is also a good idea to have details of local repairs or plumbers, for example. Having copies of insurance in there is a good idea too. Basically, anything that you think you'll need in an emergency. Then you can grab it and go when needed. It might be a good idea to have details of companies that can help get your home back together. Companies that restore homes and furniture or help with the insurance process are a good idea. You could look at somewhere like CompleteContents.com for some ideas.
Emergency Grab Bag
If you have children, then having a bag to grab that has all the essentials, is pretty important. Think about having to evacuate your home in the middle of the night due to a fire. If you had a small baby, you would need lots of things for them. You don't want to stress about gathering up things like that at the time. So have something prepared before time. Some diapers and wipes are a good idea, as well as some baby snacks or formula and bottles. Just whatever your child needs at the time. A change of clothes is a good idea too. Ready.gov/build-a-kit has some more ideas for what should go in an emergency bag for you.