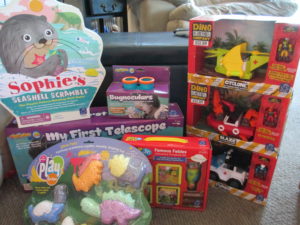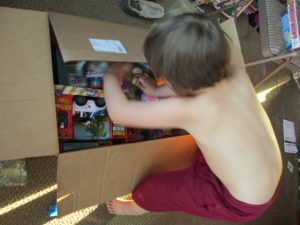 Dino Construction Company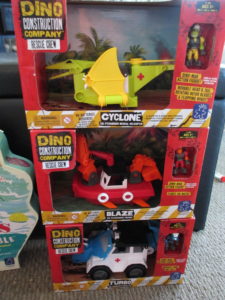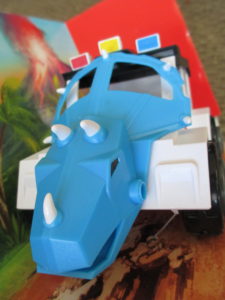 My son loves this collection.  I am so excited we got to add Turbo the Triceratops Police Suv, Cyclone the Pteranodon Medical Helicopter, and Blaze the Plesiosaurus to our collection.  These are so cute.   My little guy was so scared to go to school so when we got these we set them aside every week he goes to school he gets to pick a new one.  He was so excited after the first week to pick out his new toy.  Better yet he actually likes school now so we get a happy baby all week long and he gets a nice surprise at the end of the week.  Each of their charters are cute and a ton of fun for your little one.  They are very durable and you can mix and match the little guys that come with them.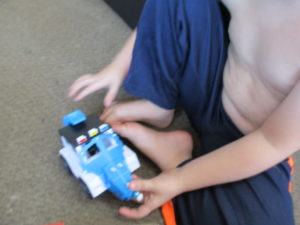 My First Telescope
One of the best things about living in Colorado is that our sky is so clear.  My son always loved going outside and looking at the stars.  Now with my first Telescope he has even more fun.  This was very easy to setup we took it out of the box and he was start gazing in no time.  It also came with a guide for the moon phases.  We love going outside every night and staring at the stars.  This is such a great way to get your little one learning about our universe and start a love of the stars for life.
Hot Dots Famous Fables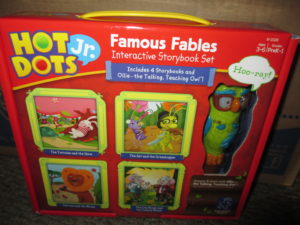 If you have a little one starting to read this is a perfect starter set.  We have a few of their sets and my son loves them.  This one has 4 cute stories that the Owl pen will help your little one read along.  This is so easy to use and they have a few different series you can pick from.  I love the Hot dot collection for my little one.  I also have to say they are very durable.  Once my little guy grew out of a set we passed it along to my nephew and it still worked perfect and he loved it just as much.
Bugnoculars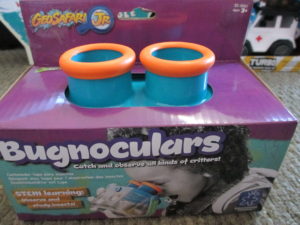 Yes, these are as cute as they sound.  My son has been using my Tupperware for years to catch bugs.  It always drove me nuts.  Now he has his very own container that he can use and they even have a magnifying top so he can see them all better.  The top is very big so he does not have to struggle to see the bugs.  If your little one is anything like mine this is a must have for summer time.  He has a blast running around outside the house looking for bugs then watching them.
Seashell Scramble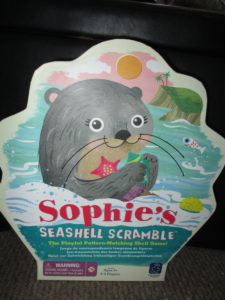 My whole family loves board games.  With a 5 year old though sometimes it is hard to find games my son can play and understand.  This is a perfect game for my little guy.  Make sure your little one is old enough this one does have some small pieces.  This was easy for him to understand and he had a blast playing.  It has very easy to understand instructions and was fun.  This is a great learning game for any little one ages 2-5.
Make sure to check out Educational Insights for all the greatest new toys.
I got this in exchange for an honest review