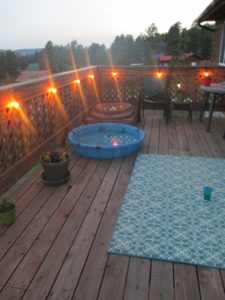 It's that time of year, we all want to get outside. I love hanging outside all day and night long, but in our house, we don't have a lot of space. We live on half of an acre but this is CO land which means most of it is not hang out space. What we do have is a great deck. Speaking of our deck, we have recently had our decking repaired by a local deck repair service after a few of the panels started to crack during last winter. I cannot wait to spend time out there again now it is all finished. It looks as good as new. Our deck is not too big so we have to make every inch of it count. You will get to see a lot of posts from people about decorating your outdoor space. They have great ideas, but most of them decorate it for entertaining. In our house our outdoor space if for us to hang out with the little guy.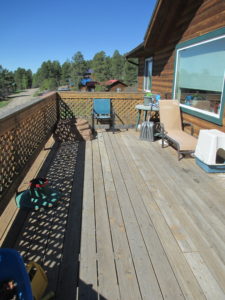 Before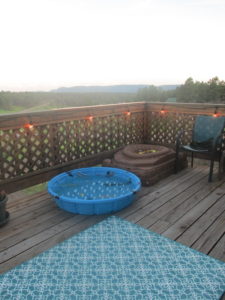 After
We use the room we have to make it fun for him not for a great dining experience for guests. There are a few things we always have for our son. A little pool so he can play in the water, and a sandbox. So, our decorating has to be around these two, yet still fun and comfortable for mama to hang out all day long. We're soon thinking of getting rid of the little chairs and table for something similar to this Remarkable outdoor bench that would increase the space we can relax in.
One key decorating pieces is a fantastic Ruggable outdoor rug. Not only are they easy to clean you can just sweep for a quick clean but you can also throw it in the washer machine. When the sand gets stuck to his feet, he just wipes his feet on the outdoor rug and we sweep it away. No more sand all threw the house. I love that it adds a pop of color to our ordinary deck. It also helps my little guy not burn his feet. He can now walk outside on the rug without shoes.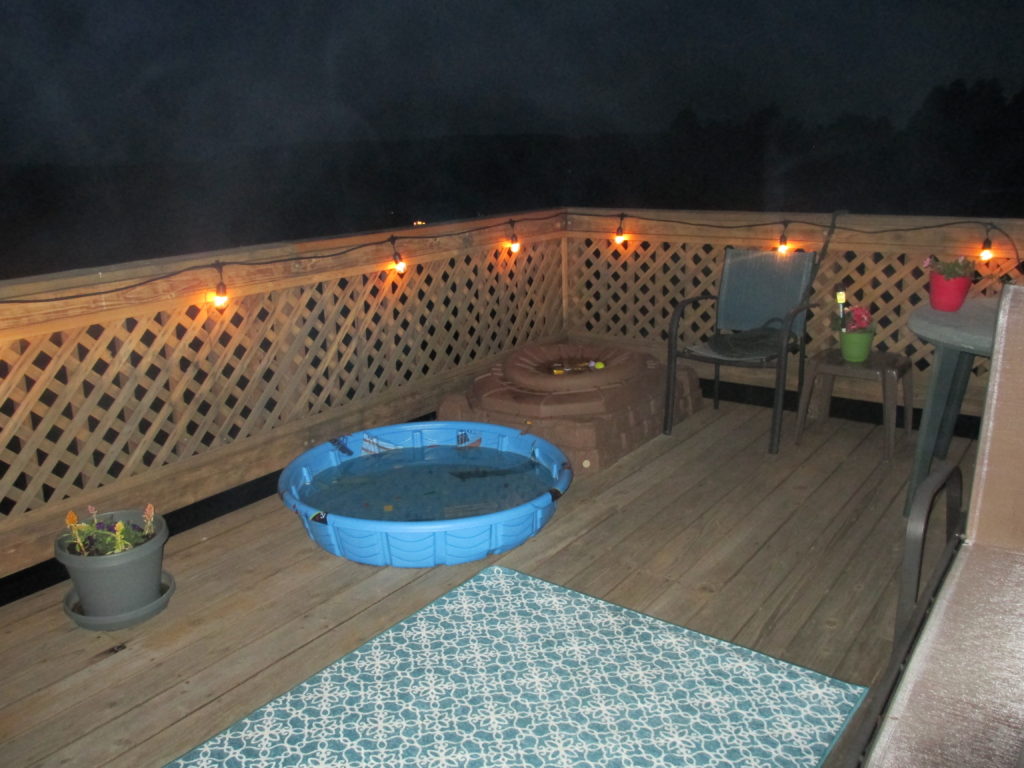 Outdoor lighting is also a must. The lights I have on our deck are right next to our door. So, they are bright, but boy do they attract the bugs at night. Then the bugs head right into the house. Yes, I can keep my door closed but we are always going in and out so they always get in. Plus, the lights are so bright you don't get to enjoy the night sky when they are on. The Bulbrite string lights are perfect. They add some great light at night without overpowering the natural stars.
When decorating your smaller area a few things to keep in mind. Make sure you have your key items. Stuff you must have in the area, for me it's fun stuff for my little guy. If you don't have kids maybe a perfect set table is what you need. Then pick a few key pieces to draw it all together like the rug and some lights. Then when you have it all picked out and put together adding a few potted flowers that you can enjoy all summer long might be the finished touch you need. No matter what you decide to do make sure it works for you. Make sure to check out Bellacor.com for some great outdoor items you will fall in love with.
I got these free from Bellacor.com in exchange for an honest review