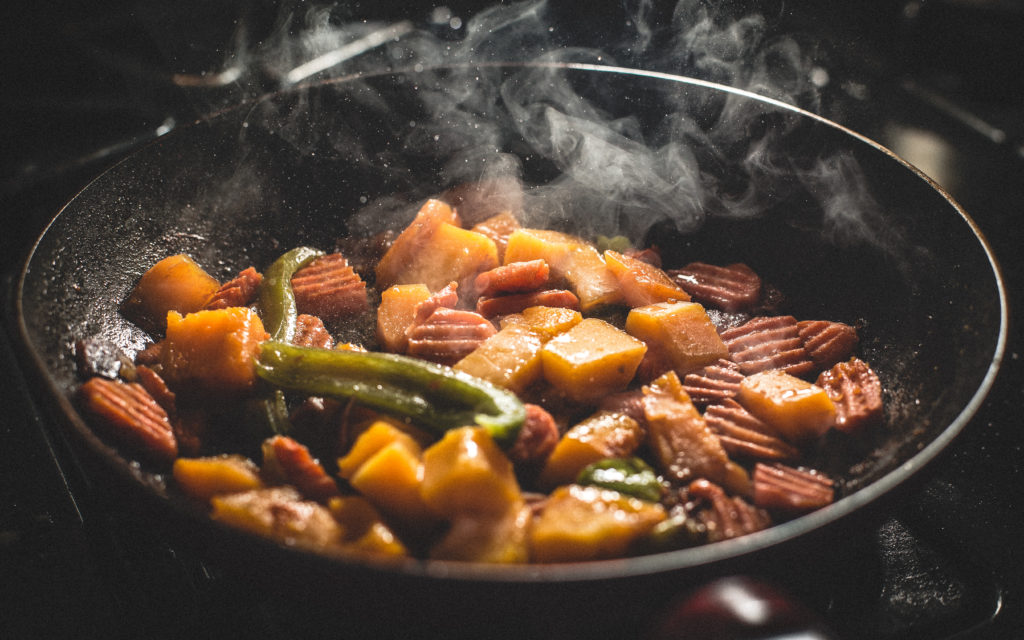 For some, coming home and cooking can be arduous work. It can also be expensive – leading many of us to turn to takeaway menus and microwave meals. Of course, it doesn't have to be this way. In fact, your struggles in the kitchen may be wholly down to the tools you're using. There's plenty of equipment out there that can help save time and money – and yet few of us actually own these appliances in our kitchens. Here are some examples.
Non-stick pans
Part of your fear of frying might be the horrible task of having to wash up afterwards. This could be leading you to miss out on easy meals like omelettes and scrambled egg and curries. If you're still using a traditional cast iron pan, the solution may simply be to buy a new non-stick model. Not only do these pans cut down on washing up, but also allow you to more easily stir things around the pan. Embrace Teflon and realize how easy frying can be.
Slow cooker
A slow cooker might seem like the opposite of a time-saving device given it cooks things slowly. However, given they don't need any monitoring, you can leave them on whilst you're at work – simply shove your ingredients in over breakfast and come back to a beautiful stew. Slow cookers can create beautifully flavoursome meals at a much lower cost than were you to run them on a gas or electric hob for the same amount of time. You can also get Smart powered slow cookers that you can turn on and switch off remotely.
Blender
A blender is a great tool to have for getting rid of those unused fruit and vegetables in your fridge. You can make delicious milkshakes by adding a dollop of ice cream with banana, or get healthy and make a fruit smoothie to have in the morning. You can also mulch up vegetables to heat up and create creamy soups. Having access to a powerful blender in your kitchen can open up many doors for you to be able to experiment with all of the leftover food in your cupboards or fridge that you don't know what to do with. Not only that, but it is a good opportunity for your children to try something new in the form of smoothies or soup. Luckily, there are many luxury hi-tech models – for those wanting to save some cash, Ninja Blenders are considered good value for money. Buy and start blending.
Spaghetti measurer
Do you always overportion spaghetti? A simple spaghetti measurer may be the solution to your problem. Some types contain different sized holes for different portions. You can even get creatively shaped spaghetti measurers for getting the kids involved.
Mandoline slicer
Slicing and dicing up vegetables is one of the most painstaking kitchen tasks, yet few kitchen owners have through to speed up the process with a mandoline slicer. These devices work like a cheese grater, only for chopping up vegetables. You can set how large you want your slices to be, allowing you to finely grate carrots but equally create thick potato chips. You can also slice over a bowl due to their shape and design. It's a lifesaving device that could have you never having to resort to a knife and chopping board again.