I got these free in exchange for an honest review.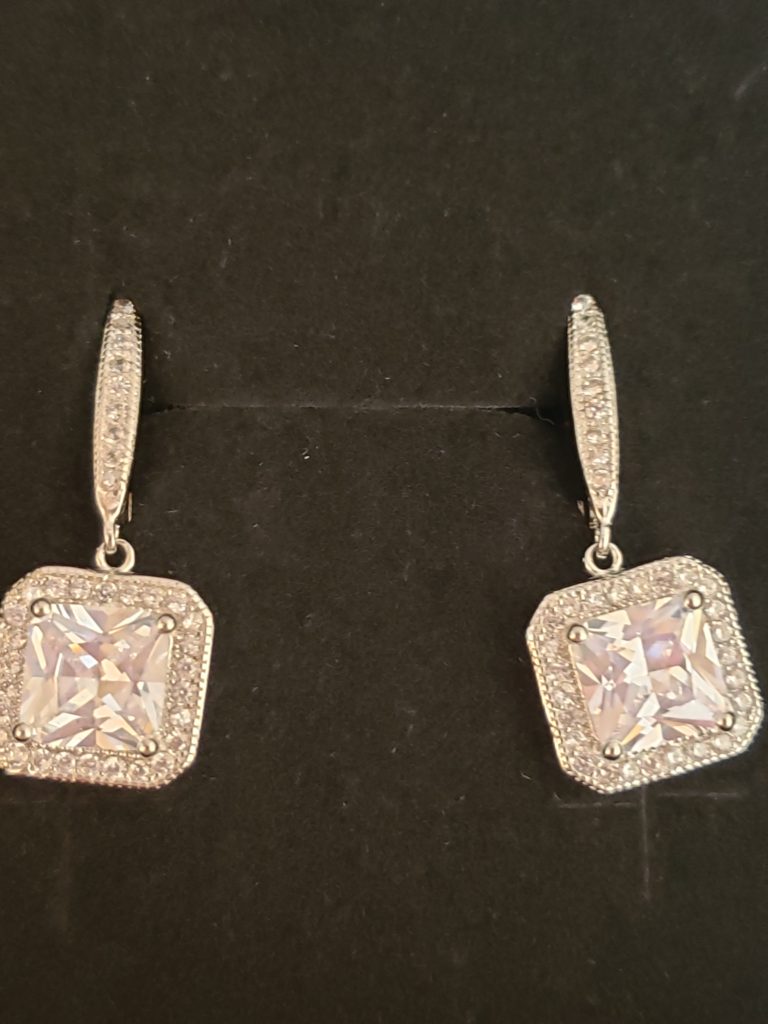 We do a lot of style and beauty review on the page.  Style is always changing, but every once and awhile we have an item that will be the look of style, beauty and class for years to come.  Cate & Chloe have really got that down.  Every piece I have ever gotten from them will be a part on my wardrobe for years.
Now as most of you know I love my bling.  Know what I don't love the price to get the bling I am like most of you I am not rich.  Any extra money I normally have goes to my little one.  That is one thing that is fantastic about Cate & Chloe I can spoil my self with a little bling and not feel bad after.  They have fantastic prices want even better news.
You can get 20% off site-wide at CateandChloe.com. (Discount code: tabby20) 
That's even more beauty and bling for your money.  With 20% off you can get another piece.
These beautiful Ivy 18k White Gold Drop Earrings are beautiful. They are part of the Cate & Chloe bridal collection.  You should see this collection I want it all.   I can wear them to work or even a night out and I get tons of compliments.  The shine on these alone is magnificent.  It was actually hard to get a picture because they were so shinny.  They are great quality they are not flimsy or falling apart.  As we all know I am not gentle on my jewelry and these have really lasted.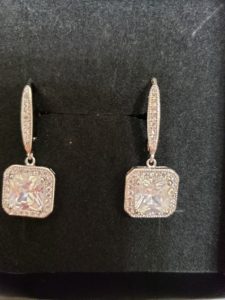 If you are looking for quality and beauty then make sure to check out Cate & Chloe you will not be disappointed.
Looking to enter a giveaway they are always doing awesome ones check it out below.
chance to win up to $600 in Free Cate & Chloe Jewelry on our instagram page @cateandchloe