Many of us find ourselves in a situation where we become carers as we get older. After years of receiving love and attention from our parents, the tables turn and we assume responsibility for looking after our loved ones. If you have elderly relatives who need assistance, here are some tips to help you choose the right care options.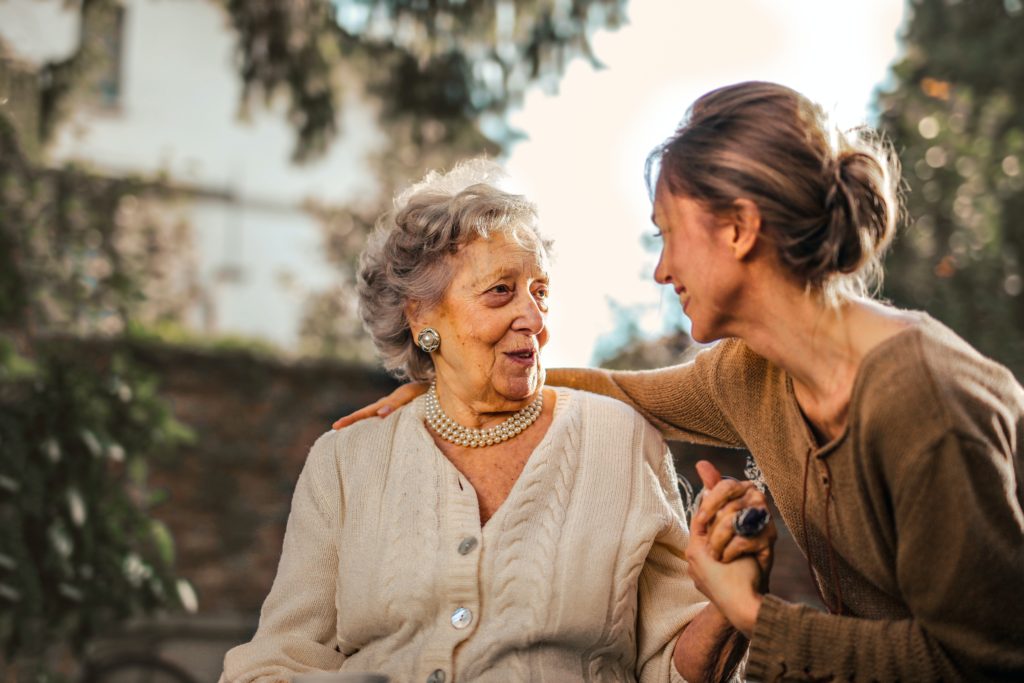 Image source: https://www.pexels.com/photo/joyful-adult-daughter-greeting-happy-surprised-senior-mother-in-garden-3768131/
Assessing individual needs
Everyone is different and we all age at different rates. Some people make it to their 90s without needing any help at all, while others will start to require extra assistance during their 60s or 70s. The most important step to take when looking after loved ones is to assess their individual needs and requirements. In some cases, your parents may just need an extra pair of hands from time to time to help with cooking or doing the shopping. In others, they may require more intensive care, including nursing or specialist help for conditions like dementia. Once you understand what your loved ones need, you can explore options that are suitable for them. 
Exploring the options open to you
There are multiple options available when it comes to looking after loved ones, and it's wise to consider different avenues before you make a decision. From assisted living and having your parents live with you to home care help, retirement properties with access to health and wellbeing services and nursing facilities that offer round-the-clock care, it's important to take your time to explore different possibilities. Find out as much as you can about the services on offer, research companies, agencies and facilities and think about which kinds of care options will suit your relative best. Look for agencies or care providers that tailor packages and services to the individual and respect their preferences and wishes. 
Choosing a care provider or facility
If you have come to a decision to enlist the services of professional care agencies, or you have a family member who would benefit from being in a care facility, the next step is to choose the right provider, center or home. 
Take your time to conduct extensive research, ask people you know and trust for recommendations, read reports, inspections and assessments, check reviews and testimonials and look out for stories or incidents that cause alarm bells to ring, such as examples of neglect or abuse. There are incidences of patients and their families contacting trusted medical malpractice attorneys, but it is important to note that the vast majority of facilities have an excellent record. Arrange viewings or try to visit without prior notice so that you have an accurate, authentic impression of the facility, talk to staff and residents and get a feel for the different places you visit. Intuition can often play an important role. Look for centers or nursing or residential homes that have a positive, welcoming atmosphere and try to find somewhere where the staff and patients have strong relationships. 
Asking for input and encouraging involvement
When you look after your parents or grandparents, it's natural to want the best for them. Whether you're looking for an agency to help with personal hygiene and cooking or you're searching for a home to provide 24-hour care, it's beneficial to encourage your loved one to share ideas, opinions and thoughts. We all have different preferences and personal wishes, and you want to be able to make choices that respect individual requests. Try to communicate openly at every stage, provide detailed information about different care or treatment options, answer questions as best you can and involve your family member in the decision making process. 
It's helpful to share the load if you have siblings, cousins and uncles and aunts. Making decisions about a relative going into a care home can be difficult. Talking to others, expressing emotions and getting ideas can help to make the process a little easier. It's also important to ask questions if you have queries about different services or facilities. Gather as much information as you can and don't hesitate to contact managers or team leaders if you want to know more or you need clarification before you make a decision.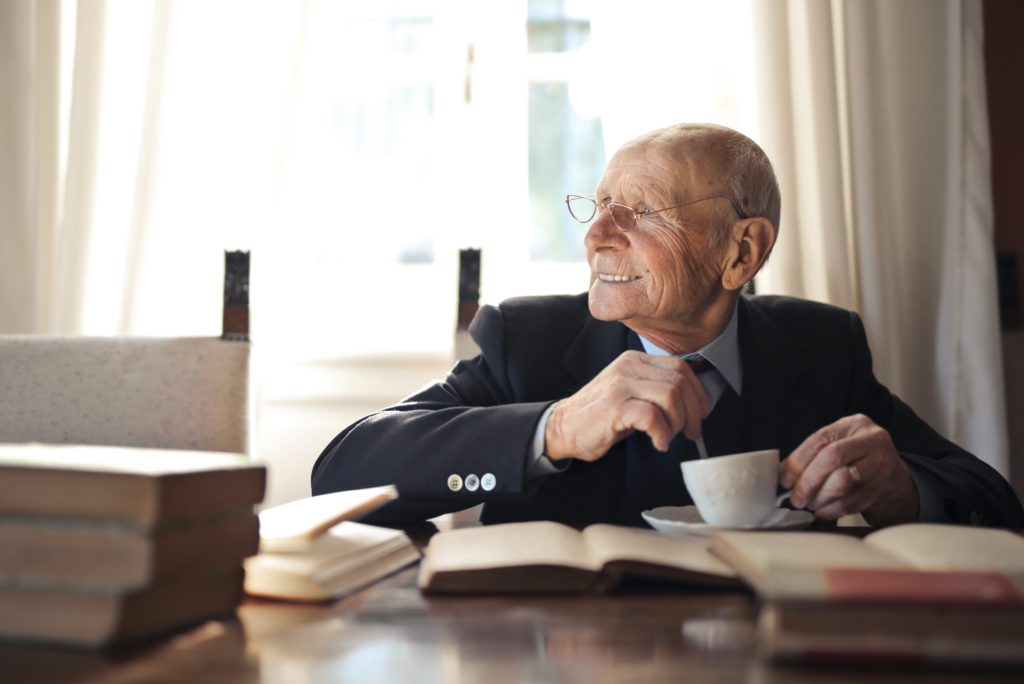 Picture courtesy of https://www.pexels.com/photo/senior-man-drinking-hot-beverage-while-sitting-at-table-with-books-3823490/
Many of us are keen to look after our loved ones as they get older. If you are caring for your parents or aunts, uncles or grandparents, it's critical to take the time to decide which kinds of care options and services will suit them best. Analyze and assess your loved one's needs, research different services and facilities, visit care homes and centers, check records and reviews and gather as much information as you can to help you make the right decision. Ask for input from family members and use your intuition.