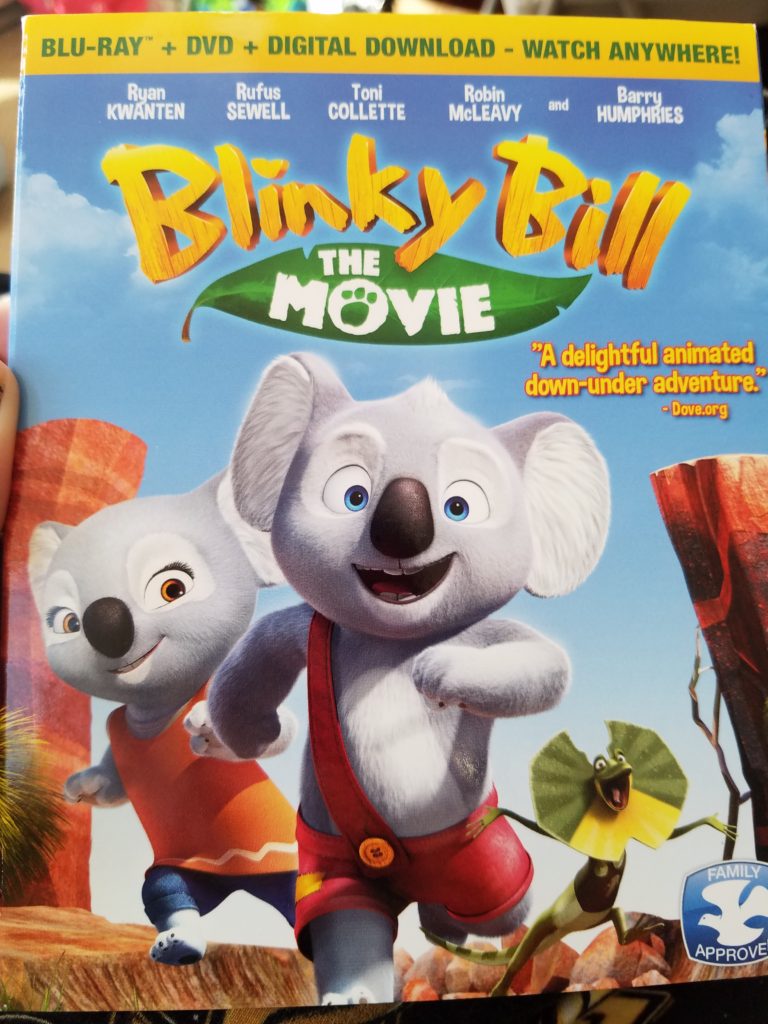 Blinky Bill is a little koala whose father is the best explorer.  He wants nothing but to go on a big adventure with his father but is too little to go.  After his father leaves for his next adventure a year goes by and Blinky misses his father.  He decides to go out on his own to find him, and save his town from the grumpy crock.  He soon makes friends who help him along the way to find his father.  His mother discovers he is missing and goes after him.  This was a fantastic adventure to watch with my little one.  It was funny and entertaining.  I truly think this is going to be a big hit with anyone in your family.  Shout Factory Kids and studio 100 has brought this fantastic movie to you.  It will be released on October 11th.
This movie could not have showed up at a better time to review.  I am sick as can be with the flu and of course baby boy feels just fine.  As any parent knows this is torture. I could not get him to sit still for the life of me.  Then I put in our new movie and bam mama had some peace  and quiet, and a funny new movie to watch.  This movie sucked him right in from the first minute to the last credit.
This movie also has some great extras in it.
BLINKY BILL: THE MOVIE bonus content:
Music Video
Featurettes:
Blinky Bill the Movie!
The Plot
The Characters
The Evolution
The Voice Actors
What's Your Favorite Aussie Animal?
What's Your Favorite Aussie Food?
You can order this great movie from Amazon and have it delivered right to your door.
I am so excited to let you know they have offered us a fantastic giveaway for you all.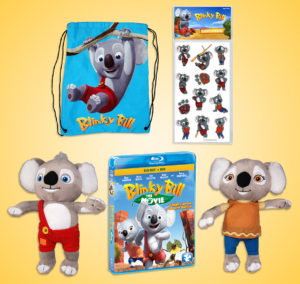 Blinky Bill Movie and Prize Pack Giveaway

I got this movie for free in exchange for an honest review.