Christmas gift shopping can be both easy and tricky at the same time. It is easy because you have so many options to choose from, but it is also tricky since you want every gift to be thoughtful and meaningful to the recipients. The better you know your friends and relatives, the better your gifts for them will be.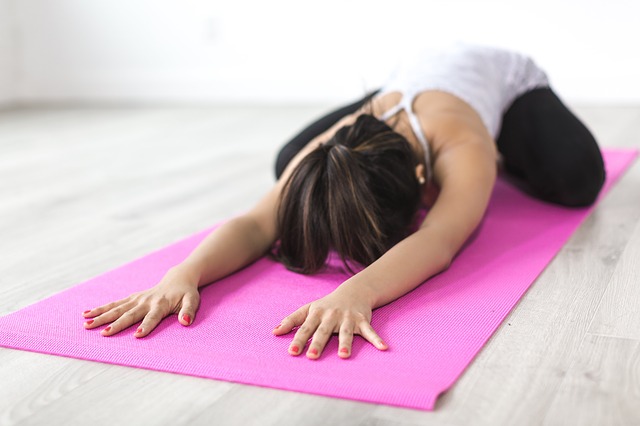 If you have friends and relatives who love going to the gym or are more aware of the importance of a healthy lifestyle and fitness, then there is certainly no shortage of gifts to try this holiday season. To help you get started with some Christmas gift shopping, here are the six best health and fitness Christmas gifts to consider this season.
Bose SoundSport Free Wireless Headphones
The Bose line of wireless headphones is famous for its noise reduction capabilities. The Quiet Comfort series, for example, offers comfortable over-the-ear headsets for long flights and everyday use. The SoundSport line is just as interesting.
From the name of the line, you can tell that this line of headphones is designed for fitness and outdoor activity use. The Bose SoundSport Free Wireless Headphones is the pair you want to get this holiday season, and there are a number of reasons for that.
First of all, the pair is truly wireless; there are no wires connecting the two earpieces. The headphones are also designed to be weather and sweat resistant, plus they have a carefully-designed winglet to help keep the earpieces in place when you move around.
Polar Vantage V
Sticking with gadgets that any sports lover would appreciate, we have the Polar Vantage V as the next gift to consider. The smartwatch, or fitness tracker, has everything you need for detailed tracking. It is also designed to be extremely durable.
The watch can be connected to an iOS or Android phone via Bluetooth. Once connected, you can use the Polar Vantage V to monitor important metrics like heart rate and steps taken. The watch will even recognize movements and recovery levels, plus it can be integrated with training programs seamlessly.
At the same time, the watch is also stylish enough for everyday use. The black rubber bands and rounded screen make this watch sleek enough when paired with office attire or a casual look. Even better, it also alerts the wearer when a break is needed if they have been working all day.
Essential Oil and Diffuser
Essential oil is now considered to be more than an alternative remedy to common health problems. Different essential oils are actually used for different purposes, including treating injuries, improving sleep at night, and dealing with other common health problems.
A set of essential oils and a diffuser would make a great gift for close friends and relatives who you know deal with health issues rather frequently. Of course, you will have to dig deep and figure out the suitable essential oil for the particular health problem.
That extra step of digging deeper will be well worth it, because this is one of the most thoughtful gifts you can get this Christmas. Besides, essential oils can do a lot of things, including helping ease anxiety and improving the body's metabolism and regenerative system.
CBD Oil
Speaking of dealing with anxiety, another great treatment to consider is CBD oil. CBD oil and other hemp-based products make great gifts for friends who suffer from anxiety issues or repetitive stress, because these products are specifically developed for those health issues. A gift like this is one that I am sure will be gratefully appreciated, especially when they acknowledge that there is someone out there thinking about helping with their mental state. Many people who suffer from anxiety or depression can feel like they are alone, but with friends who offer them a potential slution, they won't have to think this any longer. If you are considering buying this for someone, it may be worth you looking into something like CBDPure Review: 2019 Buyer's Guide + 30% Coupon for more information on this product. Plus, who doesn't want to save money around this festive period!
Aside from CBD oil in its liquid form as a full spectrum water soluble cbd product, there are also other products that help make consuming CBD oil easier. There are now sprays and pills that contain the same extract and carry similar relaxing properties. There are even CBD gummies and capsules. Many of these products can be bought online from Vida Plus.
CBD is not only good for treating anxiety, but it helps with other health issues as well. You can read more about the long list of benefits you can get from CBD oil and how hemp-based products make great gifts for friends who deal with certain health issues before hitting the Buy button.
Yoga Gifts
We can't talk about health and fitness Christmas gifts without talking about yoga-related gifts. With yoga being one of the most popular activities right now, it is not difficult to find friends and relatives who are really into this discipline.
A good yoga mat is one of the first things to look into if you are searching for yoga-related gifts. You can go with budget options such as the yoga mat from Amazon, or a more stylish one like the foldable yoga mat from Gaiam. The latter actually comes in different patterns and colors.
There are also bags and towels designed for those who practice yoga. Don't forget that you can pick up yoga cards and books, along with fashion pieces and accessories that can be worn to a yoga training session.
Nike Free RN Flyknit 2018
Last but certainly not least, we have the Nike Free RN Flyknit running shoes. The 2018 pair with its simple black top and white sole is the perfect gift for the runners in your life. This pair of running shoes isn't only stylish, but also very comfortable to wear.
The upper half of the Flyknit is actually designed to be breathable and flexible at the same time. This minimizes the risk of injuries while keeping feet comfortable throughout the run. This means no more excessive sweat causing that uncomfortable feeling with every step taken.
The bottom, on the other hand, gives great grip while keeping the entire shoe light. It is flexible and bouncy, but at the right amount. Any running enthusiast will find the Flyknit 2018 pair to be exceptional, making it a fantastic gift this Christmas.
There are still so many other gift ideas you can explore. You can find gifts that make a healthy diet easier to get into, gadgets that help keep organic food items fresh, and even supplements to help your friends and relatives stay healthy. The six gift ideas we discussed in this article are the perfect starting point to begin your search for great health and fitness gifts.