To become more beautiful – this is definitely what most of us want to happen this year. Admit it, physical beauty is important to have improved self-confidence. To achieve this, keep on reading and learn more about some of the beauty resolutions that you have to follow this 2018.
Be Wiser with Beauty Products
One thing that you need to do is to be an intelligent buyer. Yes, there are many products that are available and they have a lot of promise, but you should not choose carelessly. It would be best to use only natural beauty products, such as those that you can find at Well Within Beauty. To take care of your skin, use only products that are made of organic ingredients. Look at the label and see to it that it does not contain harsh ingredients that can lead to adverse effects.
Know your Skin Type
If you are looking for the best products to use on your face, the first thing that you have to do is to determine your skin type. Is it dry or oily? Is it sensitive? This is important to determine which product is right for your face. For instance, if it's oily, you have to stay away from heavy creams. If it's dry, you need a moisturizer. At all times, use only natural skin care products to prevent irritation.
Wear Sunscreen Every Day
We all know how harsh the heat of the sun can be. The UV rays can cause skin cancer, yet a lot of us are guilty of not wearing sunscreen every day. This 2018, make it a habit to apply sunscreen on your face and neck before you go out, especially if it's between 10 am to 4 pm. Use a sunscreen with at least SPF 15. Also, re-apply when necessary, especially when you are at the beach.
Try Home Remedies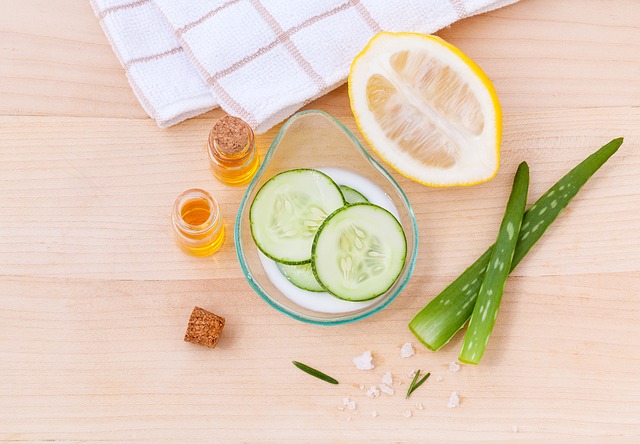 If you want a budget-friendly alternative to staying beautiful, try hacks at home. You will use natural ingredients that are readily available in the kitchen. Fitness Magazine recommends some of the best beauty treatments that you can try at home, such as feeding your face with cucumber, using berries as a face scrub, taming frizzy hair with banana, and using natural oils.
Remove your Makeup before Going to Bed
When we get home at night after a tiring day, all that we want to do is to go to sleep. More often than not, we sleep with our makeup on. This is one more thing that should change this 2018. Invest in a high-quality makeup remover. When you sleep with makeup on your face, this can clog the pores and cause other serious skin problems.
There is no better way to get started with 2018 than following the beauty resolutions that have been mentioned above. By keeping these things in mind, it will be easier for you to stay beautiful and confident