If you want your significant other to feel as special as she makes you feel, you don't have to wait for the next holiday, anniversary, or birthday to show your love. Just give her something personal on a normal day that will make her feel unique and appreciated. There are so many personal gifts that you could get for people as well though, for example, you could easily get them something like this personalized moon lamp or something similar! At the end of the day though, it's the thought that counts, so people will just be happy that you thought to get them something!
So, you want to do something special for your beloved, but stumped for ideas?
Yes, we know that sometimes selecting a gift can be tough, especially when you're shopping for a woman who seems to have it all. But when it comes to impressing the woman in your life, we've got you covered. From luxurious card holders, gorgeous designer glasses that are a treat to sip from, to personalized jewelry and Instagram-friendly hair dryers, here are some gift ideas for the special woman in your life.
10 Luxurious Gift Ideas for the Women You Love
Everyone knows that women get more pleasure from buying a handbag than any other item. Get her a clutch bag which adds a sleek, minimal edge to any evening look and also pairs well with everyday outfits.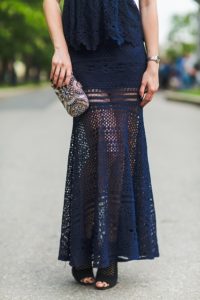 Gorgeous champagne glasses
Does anything say "let's celebrate" more than a set of a champagne glasses? Trust us, sipping out of gold-rimmed glasses feels nothing short of glamorous and undeniably festive. Serious bubble drinkers deserve a serious glass.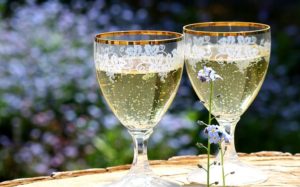 These beautifully designed pieces are incredibly wearable and can be paired up with any outfit she likes. They are chic and can mix easily with pieces that she already owns. These asymmetric and delicate rings make for a sentimental yet super-luxe gift for your special one.
If your special one is a foodie and asian cuisine lover she will love this. Sushi will feel even more exquisite atop this unique plate. As a side note though, if you know that they aren't a huge fan of sushi, but like seafood in general, then why not treat them to one of these lobster gift packs. You won't just be giving them a gift, instead, you'll be giving them an experience.

Beats solo wireless headphones
If your dearest is a music lover whose headphones are always on and she is constantly recommending music to all your friends then these Beats Solo Wireless headphones are all she needs. With up to 40 hours of battery life, they are the perfect everyday headphones.
Our favorite gift ideas are always inspired by style and trend like wallets or card holders, which are one of those things you can always use an upgrade on but never actually want to buy for yourself. We are pretty sure that this chic bold velvet card case will put a smile on her face.
The everyday necessity – makeup
Makeup may be a risky gift, but stealthily finding your woman`s foundation shade and lip color is worth the joy of giving her a dream cosmetics kit. She'll start using it right away.
A woman's hair is a very delicate topic and she will do anything to make it shinier and healthier-looking. This brand-new model is the fastest, lightest, quietest hair dryer she'll ever use. It's a gift that will keep giving every single morning.
We are presuming that she loves and owns a lot of books and would like her collection be bigger and more personal. This book will make the perfect edition to her library or coffee table and is filled with tons of beautiful images to inspire.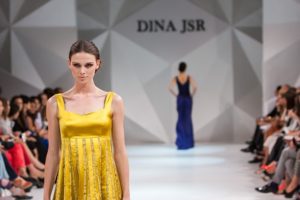 Necklace with zodiac sign
Let's face it, many girls are obsessed with zodiacs and astrology. Give her something that feels personalized without being too cheesy. These zodiac sign necklaces are an amazing idea. They are a chic, but subtle way to show off her astrological sign and but can also be layered with her other necklaces. If your loved one isn't into zodiacs but you still like the idea of a personalized necklace, you could check out Name Necklace Official to see the beautiful jewelry they have on offer. What woman wouldn't love a new piece of jewelry?!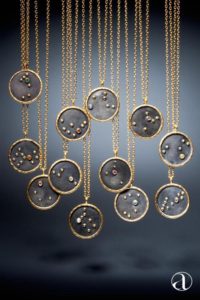 Conclusion
Know that the best gifts are the unexpected ones. The kind she won't find on a checklist. Think about what your favorite girl has going on in her live, try to revisit old conversations-dig a little deeper. Remember that in the end it's not about the amount of money spent, but about thoughtfulness.